Here are some of the courses you can take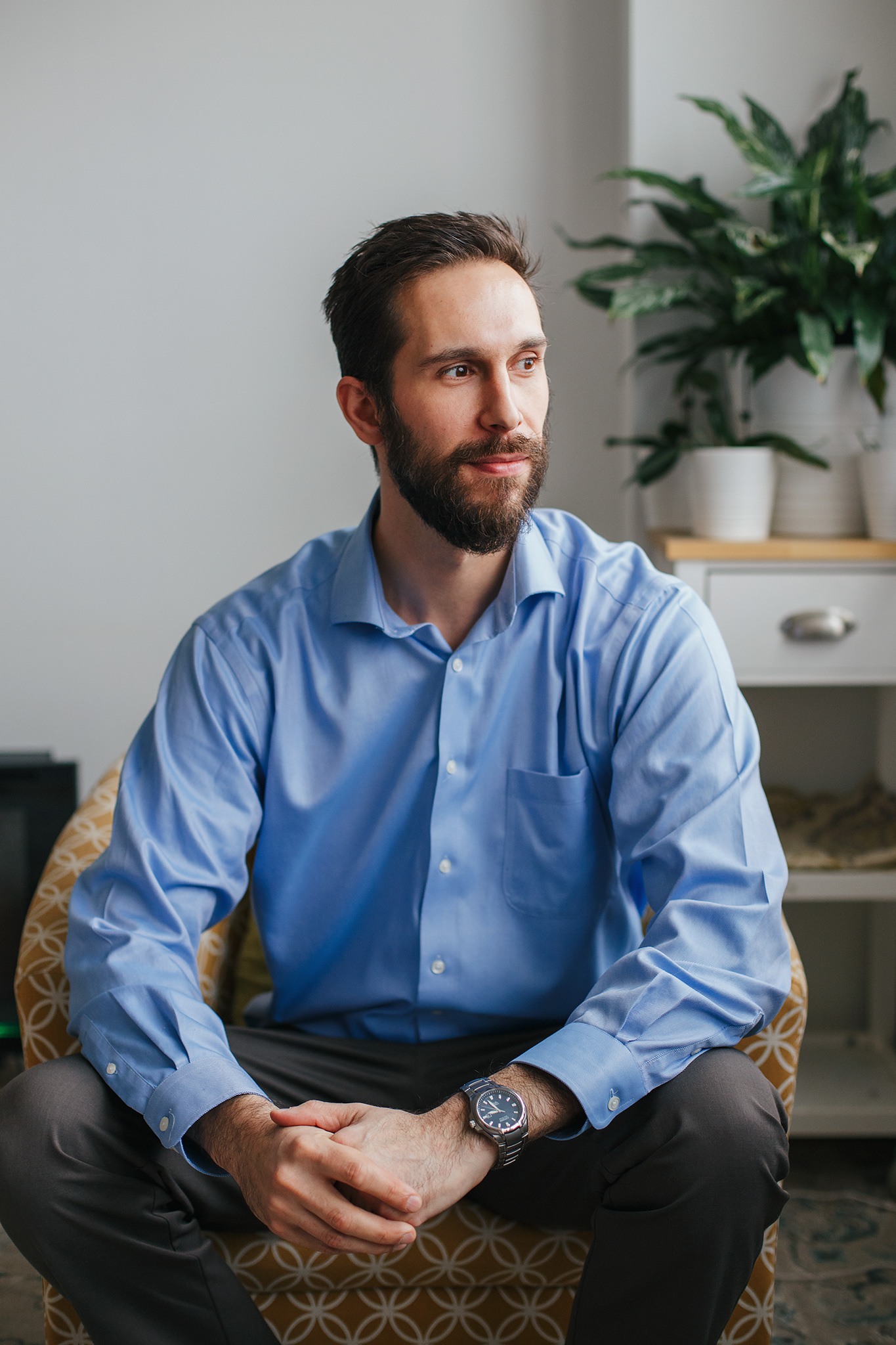 I'm Michael Millerman. I've helped hundreds of people find meaning through the study of great books and thinkers. Now, I want to help you, too.
Watch this to learn more about the school and whether it is right for you.
A video overview of the purpose, history, and design of the school.
Study the greatest thinkers while meeting philosophically minded peers.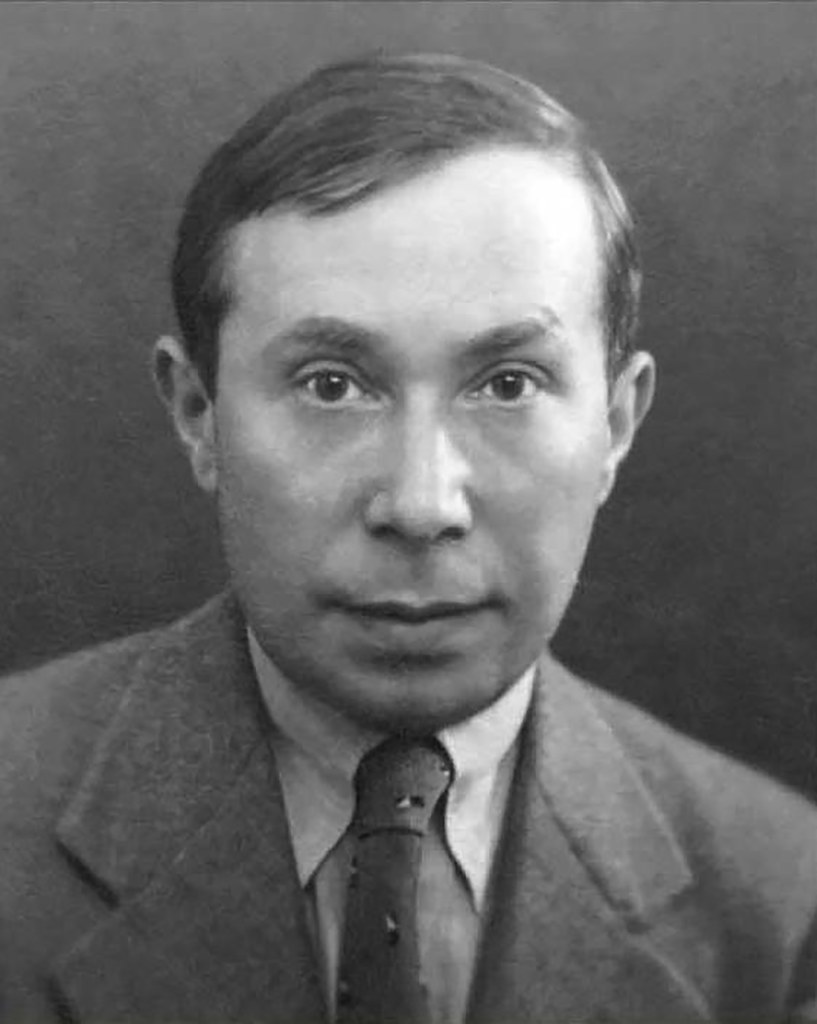 Leo Strauss
The greatest scholar of the history of political thought in the 20th century. Check out the course on his book called On Tyranny.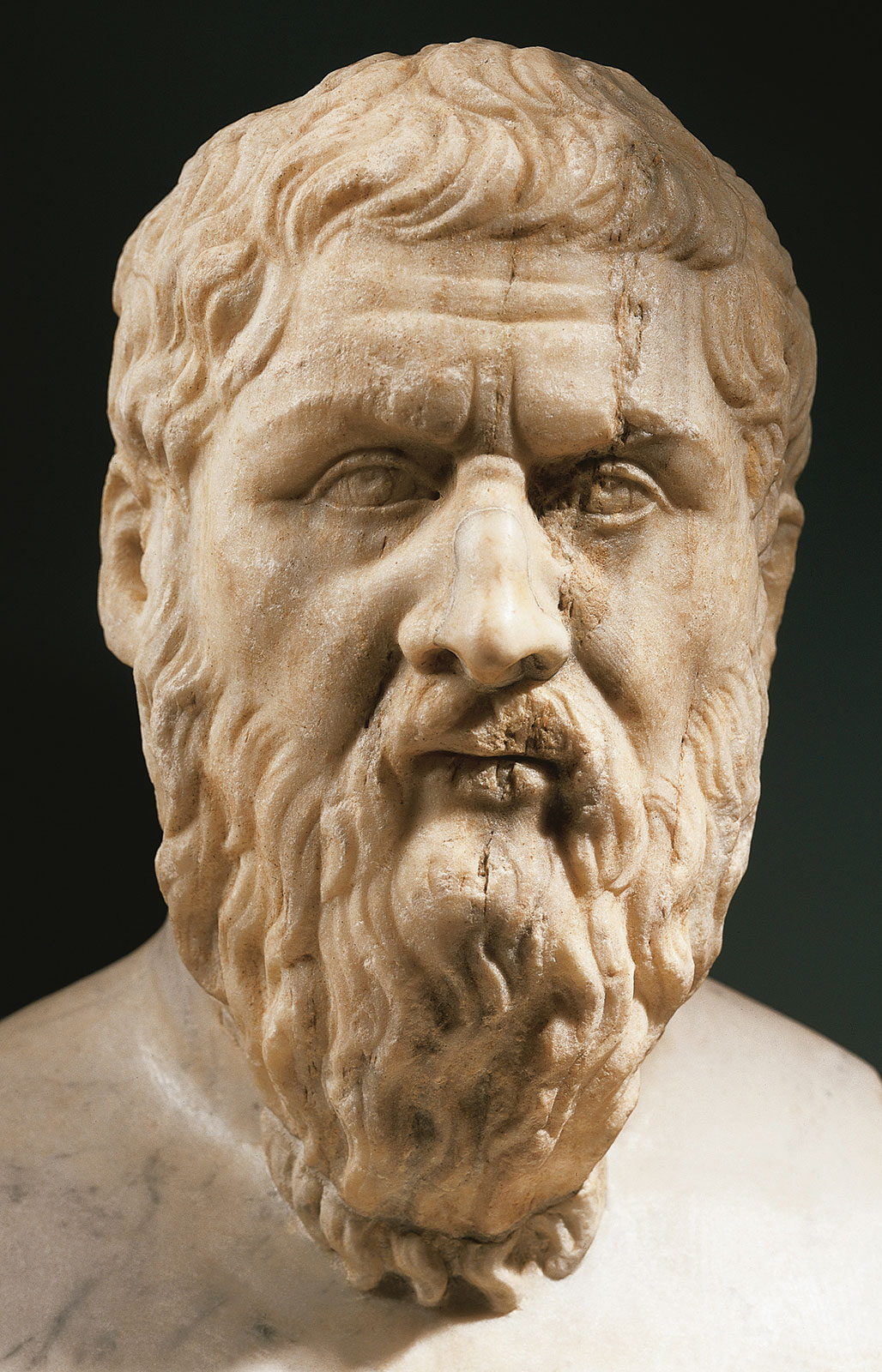 The Eternal Plato
Study the Republic and other masterpieces of Plato's philosophy, true pillars of Western civilization!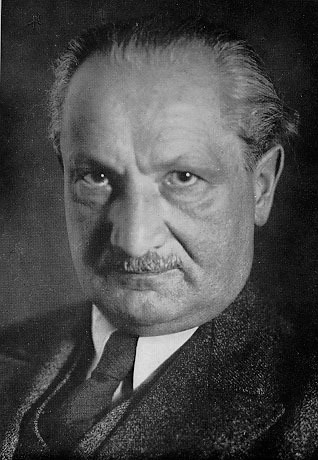 Martin Heidegger
The most important and influential philosopher of our age. You might like the introduction to Being and Time.
Testimonial: Steve (Plato, Dugin)
Steve is taking advantage of the new renaissance of online philosophy courses taught by passionate instructors who left academia. He says that one of the major things he got out of the course was learning how to read these books in a way that you understand and see more than you would have on your own. 
"I'd recommend your courses to people who are new to philosophy or people who have a background in it."
Testimonial: David (Dugin, Heidegger, Strauss)
David wanted insight into what's going on in the world on the ideological level, insight that he was not getting from other commentators, whether academic or popular. He found our courses on Alexander Dugin, Martin Heidegger and Leo Strauss and was able to quickly gain a new perspective on politics. The prevailing ideological orthodoxy can distort the books that help us understand our time. Our approach limits that distortion and gives you easy access, with great clarity, to the teachings that you need in order to make sense of our world. 
"You've opened up a whole way of thinking about politics that breaks the liberal paradigm."
Testimonial: Kristina (Noomakhia Course)
Kristina is an undergraduate student in English literature. She has taken some philosophy classes before, but they were never quite as clear as she would have liked and, frustratingly, the professors often used the occasion of their lectures to opine about current affairs from a position of obvious political bias. Kristina wanted to understand philosophy better, with more substantive signal and less ideological noise. She enrolled in the course on Dugin's Noomakhia and says that the instruction made it easier than ever to comprehend the substance of the philosophical teachings, as well as their significance. Kristina, like several of our clients, got from our private instruction what she expected from the university but what they failed to deliver - genuinely insightful education. 
"It offered a way of seeing and thinking that provided a brand new framework."
Testimonial: Michael Michailidis (Strauss, Heidegger)
Michael - the creator of Ancient Greece Revisited and the host of the On Tyranny podcast - found out about us through my interview with Students for Western Civilization. He was intrigued by the idea of "right-wing anti-liberalism" and especially by the thought that, as a rule, we do not study the thinkers from that tradition. He heard me mention Leo Strauss and Martin Heidegger and reached out for private tutoring.
"I could not see what I learned to see from you."
Testimonial: Nathan (Plato's Republic)
Nathan came to us in order to get a strong foundation in classical philosophy. He had been researching philosophical arguments for and against veganism but had noticed that it was hard to orient himself among the many books addressing that topic. Part of the problem was that all the authors seem to be referring back to other authors and to the long tradition of Western philosophy. Nathan decided to go to the source: Plato. He saw that we were offering a Plato course and took it. From the first meeting, Nathan gained direct access to Plato's Republic that he would not have found without our guidance, except, in the best case, after a prohibitively long period of self-study. We helped him see what's going on in the book in a way that's not obvious at first glance and got him off on the right foot in his introduction to the foundations of philosophy. 
"I don't think I could have got a better start in my study of philosophy."
Alexander Dugin on Millerman Talks
Not a testimonial properly speaking, but for good measure, here are some kind words from Alexander Dugin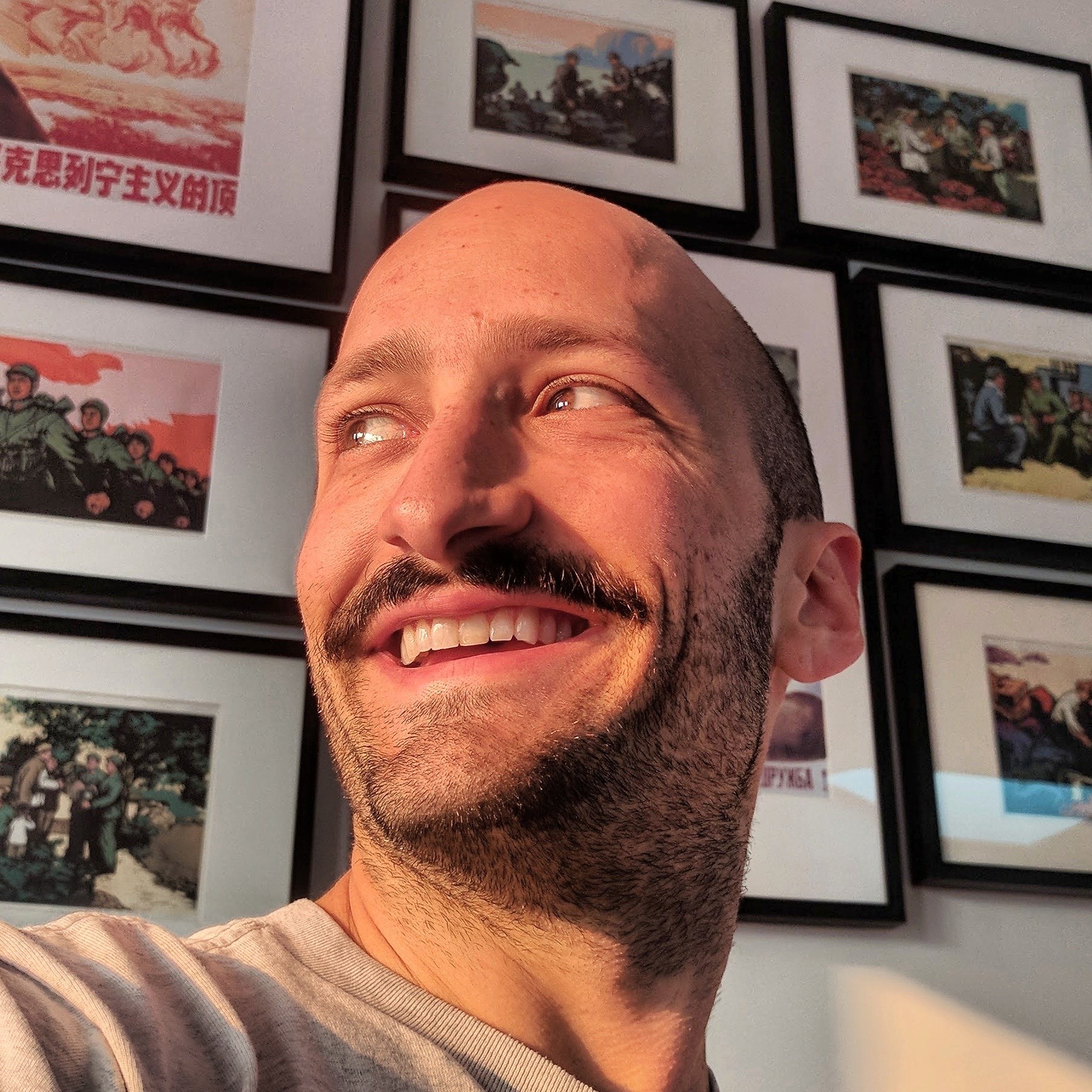 Testimonial: Sasha K. (Plato, Heidegger)
Michael's enthusiasm for the real-world import of philosophy is immediately palpable, and his command of a wide-range of material, and fluency expressing it, is rare. I reached out with some frustrations about Heidegger, and Michael immediately offered to sit down and talk them through with me — for an hour! He empathized with where I was coming from, and patiently walked me through how he thinks about it, including a number of analogies that really clarified things. Throughout, his love for the questions involved was apparent and infectious, and I left both less confused and more interested in a subject that I had found quite frustrating just before. An absolutely excellent teacher!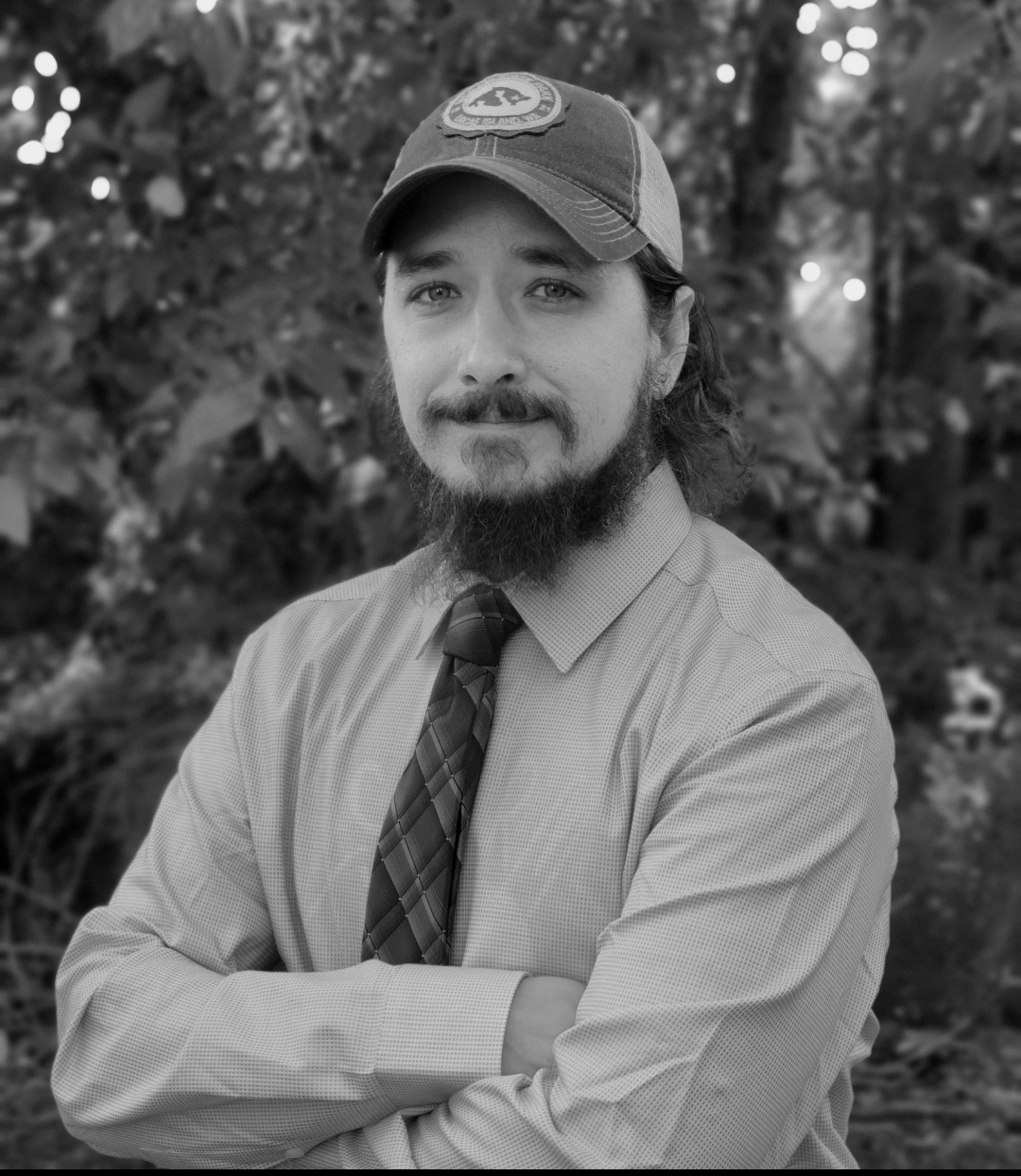 Testimonial: Hamal (Plato's Republic)
Philosophy can be defined as the love of wisdom, in order to love something you must give it your all. After learning from Michael Millerman I'm convinced he has given his all to learn, understand and share the knowledge he has gained, while limiting the opine nature of philosophy in his presentation. 
I would highly recommend taking advantage of any opportunity to learn from Michael Millerman, and would not be surprised to find out that you like me ended with a new perception of not only philosophy but of how to view life. What you do with that new perception is up to you.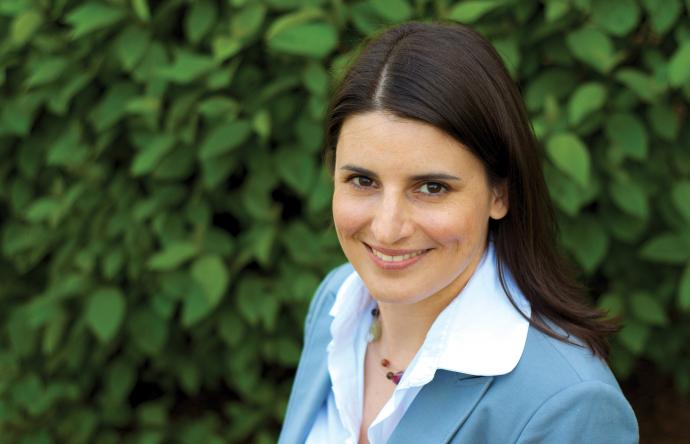 Testimonial: Lesley (Philosophy Tutoring)
Michael has an extraordinary ability to understand complex literature and apply it into meaningful and easy to understand concepts. He is a quick and logical thinker, but also quite personable. He creates a positive experience for all types of learners.
Lesley Fox, Executive Director for The Fur-Bearers (LinkedIn).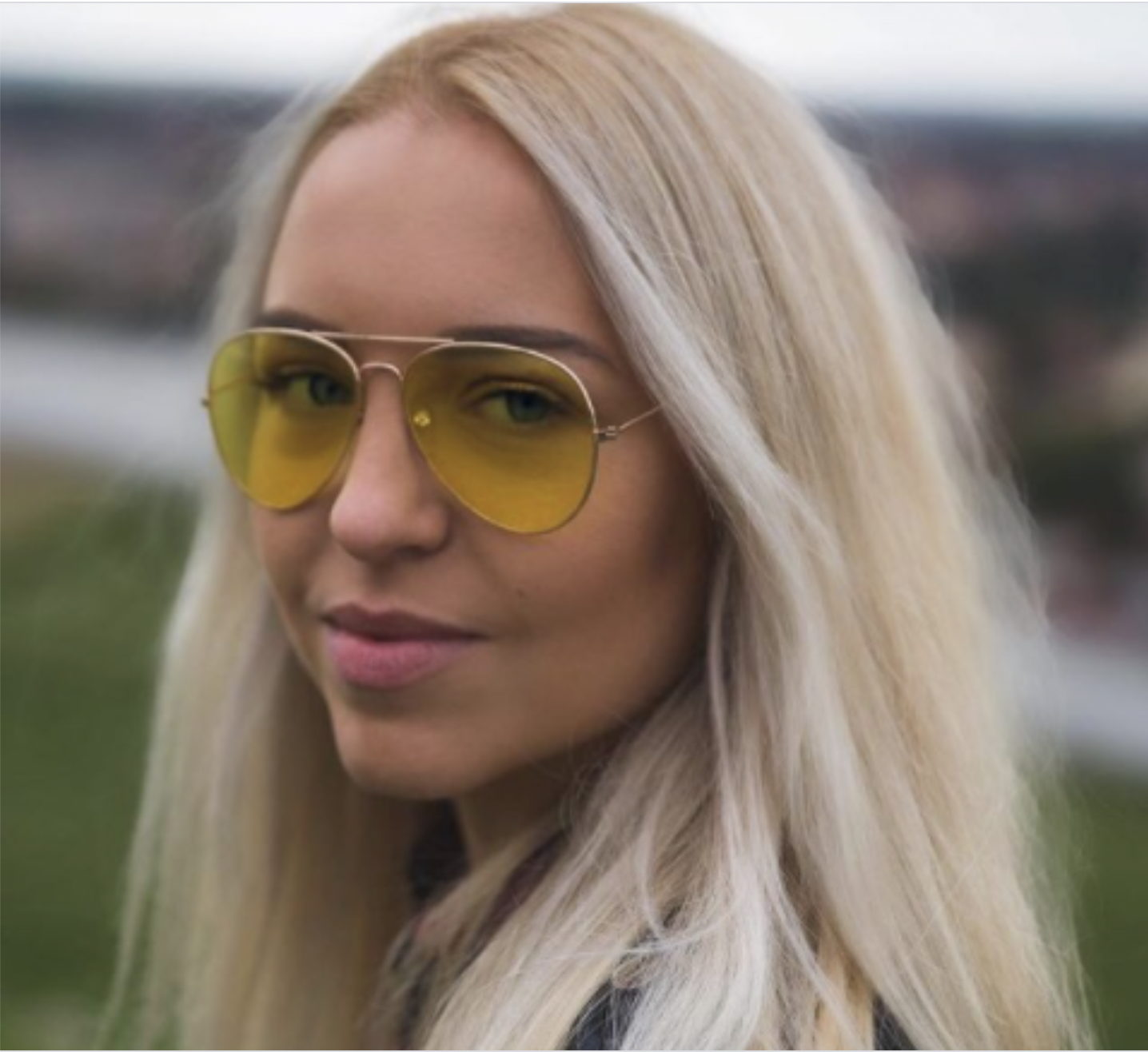 Testimonial: Alex Kaschuta (On Tyranny)
Michael is one of the most erudite, thorough and bold voices teaching at the intersection of philosophy and political theory today. His style is crystal clear, bringing complex and important material to life without compromising nuance or shying away from the big questions.
Reading "On Tyranny" in parallel with the course, I was struck by how much more digestible the text and more understandable the context was with Michael's guidance. Though I tend temperamentally to favor Strauss' worldview, I've learned a lot from how Michael interprets Kojeve's perspective and the context he presents around the two worldviews.
Overall, this was a masterclass in pedagogy and evenhandedness and made me both want to learn more about Strauss through Michael's lens and explore more of the ideas that this course opens up.
Testimonial: MC (Plato, Strauss)


"Michael Millerman is a phenomenal teacher and sense maker. He is whip smart and successfully imparts key teachings from often dense and somewhat opaque readings as only someone who truly lives and breathes the material can, while encouraging his students to critically examine the material themselves. Those who went to law school in the Paper Chase days will recognize the Socratic techniques he uses!
I recommend taking anything Millerman teaches. It's worth it to be challenged to think in new ways, and to witness how a first class mind like Millerman's dissects philosophical questions. But his academic sweet spots are Heidegger, Strauss, Dugin, and the classical philosophers like Plato. His Strauss and Plato classes were out of this world.
Another joy of his classes are the very interesting students from all over the world - academics (PhD students), entrepreneurs, tech founders, data scientists, mavericks, lawyers. Curious, lifelong learners all."
Who Is This For?


If you're trying to understand the cutting edge of political thought, its past, present, and future, if you're worried about pervasive institutional collapse, and you want to be with other intelligent professionals who are thinking through the same problems and searching for solutions, if you hate wasting time and you're ready to go straight to the best source there is - you're in the right place. 
This is also a great place to get a solid introduction to the foundational texts and ideas of the philosophical tradition, like Plato's Republic.
Core Thesis
You can gain freedom to think and act on a deeper level than ever before by studying philosophy with a great community of professional peers. Colleges and universities, however, are increasingly hostile to genuinely free thought, and online philosophy courses can be superficial or lack a dynamic, value-added community.
My core thesis is that professionals studying together under the guidance of a capable teacher will produce intellectual and creative outcomes of exponentially greater value than the price of enrolment. 
Our Background Story
Michael completed his PhD in Political Science at the University of Toronto in 2018, researching a question that had been on his mind since his undergraduate days: what is the relationship between such philosophical fields as metaphysics and ontology, on one hand, and our understanding of politics, on the other?
A few years into pursuing this question, Michael discovered that access to the issue was blocked by a historical circumstance: 20th century political philosophy, rightfully aghast at the horrific consequences of Nazi ideology, had, perhaps too hastily, made a strong taboo against studying any of the philosophers typically associated, directly or indirectly, rightly or wrongly, with that movement. 
The reasons for instituting such a taboo are clear and understandable. But, motivated by his question, Michael began to notice that the zealous defence of liberalism came at a cost: philosophical teachings incompatible with liberalism but not for that reason either untrue or unhelpful were forgotten or suppressed. Thus the spectrum of political philosophy was artificially constrained, possibly keeping important discoveries at bay. 
Examining this question with rigour and spiritedness, Michael argued that a broader spectrum of political philosophy could be recovered through a comparative study of receptions of the most renowned 20th century philosopher: Martin Heidegger, who had brought a certain kind of ontological inquiry into severe disrepute, through his own affiliation with the Nazi party.
In the course of his studies, published as a book called Beginning with Heidegger, Michael translated several works by another figure on the margins of respectability, the Russian philosopher Alexander Dugin, famously dubbed "the most dangerous philosopher in the world" and for a while characterized as "Putin's Brain." 
In 2014, Michael was invited onto a Canadian television program called The Agenda to discuss his research on Dugin. The interview created a scandal in his academic department and led to his effective blacklisting from academia, despite his graduating at the top of his class with a major national scholarship. 
Michael, not wanting to give up on political philosophy simply because he could no longer pursue it academically, opened his school in 2021 after two years of private tutoring and teaching, to provide a platform for high-level philosophical instruction and elite community building outside mainstream academia.
After several software engineers and technology entrepreneurs came to study with him privately, Michael saw an opportunity to offer that community intensive training in and exposure to philosophical discussion, to help them to get new perspectives, new skills, and, in the case of custom course design, new ways to keep and recruit team members.
Education:
University of Toronto (PhD, Political Science)
University of Toronto (MA, Political Science)
University of British Columbia (BA, Philosophy)
University of Winnipeg (Began BA, Philosophy)
Awards:
Student of Highest Distinction 2004 (University of Winnipeg)

Millennium Scholarship Award - 2004 (University of Winnipeg)
University of British Columbia Trek Excellence Scholarship (2011)
James Ruggles Macdonell Memorial Scholarship (2011) 
Ontario Graduate Scholarship (2014)
Granovsky-Gluskin Graduate Scholarship in Jewish Studies (2014)
Joseph-Armand Bombardier Canada Graduate Scholarship (2015-2018)
Published and profiled in: National Post, International Journal of Political Theory, Interpretation: A Journal of Political Philosophy, Telos Press, Chronicles Magazine, The American Mind, and more.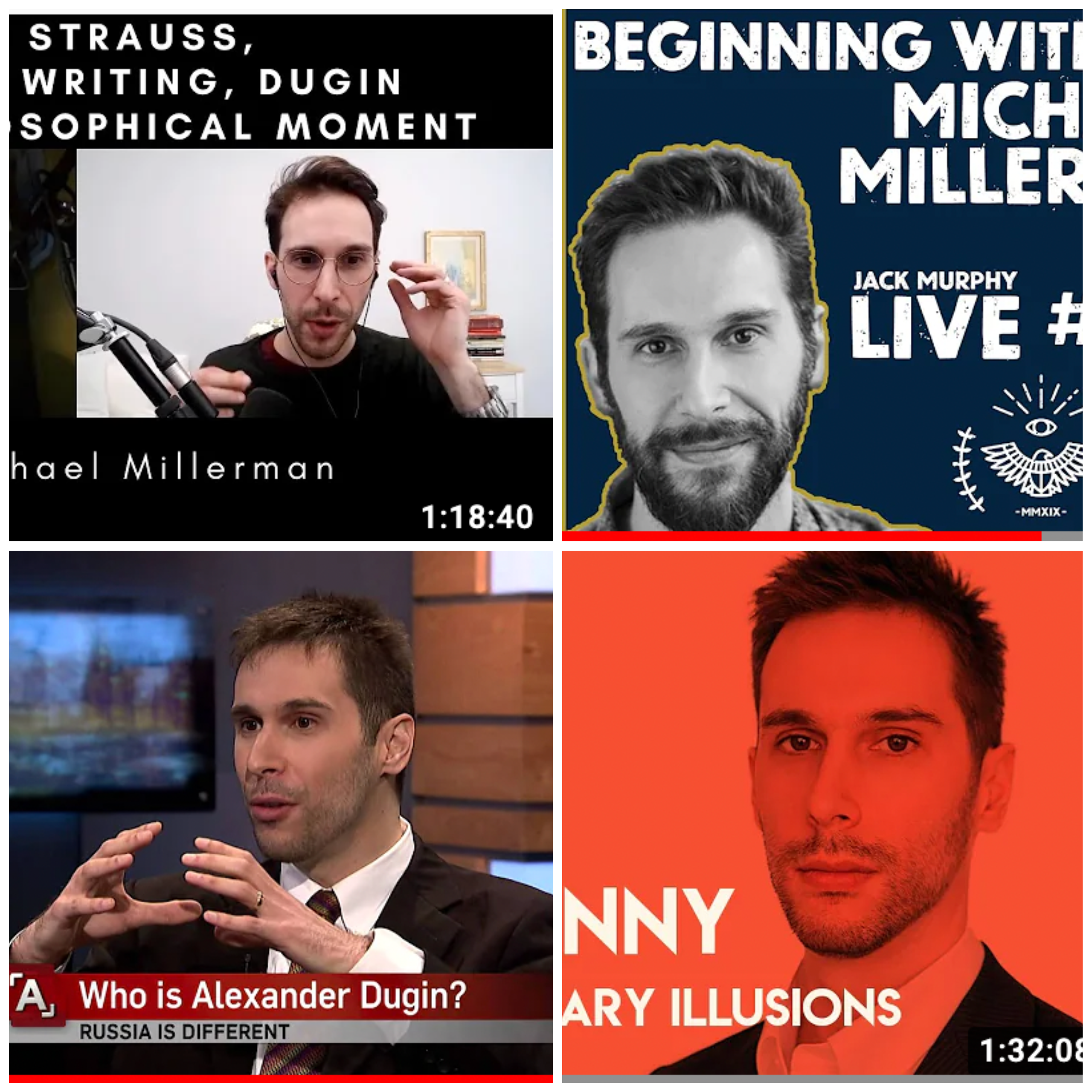 Jack Murphy Live, TVO's The Agenda, The Subversive Podcast, Indie Thinkers Podcast with Justin Murphy, The Stoa with Peter Limberg, The Warden Post, On Tyranny, The Big Ideas Podcast with Erik Torenberg, The Interregnum Podcast, The Agora Podcast, Students for Western Civilization, TekWars 2.0, Intellectual Explorers Club, The Telos Podcast, Theory to No End
Thesis #1:
Combining a "Straussian" and "Heideggerian" approach to philosophy is an effective way to access the spectrum of political philosophy and to break free from the ideological constraints that make seeing the big picture more difficult. 
How does one get a proper introduction to the major authors, texts, and themes of the history of political philosophy, and to the living issues of political philosophy?
There are several ways to begin, in fact. But it is among the safest and surest of them to try to get familiar with the foundational texts of the tradition.
A serious problem arises straight away. How do you study the foundational texts of the tradition when we have moved so far from the presuppositions of those texts that we are at the greatest risk of distorting their meaning, rather than seeing them clearly and grasping them distinctly?
In many university programs, this question does not arise, and the classical texts are forced into a worldview that pre-interprets them as outdated, racist, sexist texts that, in the best case, we can read as a record of the errors of past ages. 
That is not an effective way to approach the topic. So the old approach of studying philosophy in the universities, with all the administrative and bureaucratic loopholes you have to jump through to get accepted into a program that oftentimes will take too long, cost too much, and distort the material - the old approach is increasingly less appealing to those who are hungry for philosophical and political discussion, especially if you're already busy with your business and no longer a teenager deciding what to do with your life. 
Now, there are schools of thought within academia that are better at suspending modern and postmodern orthodoxies in their approach to classical texts, and that in that way are able to provide a reasonable introduction to the history of political philosophy and, in rare cases, to the realm of philosophy itself. However, these cliques are often hostile to ideas and thinkers outside their own school, seeing themselves as gatekeepers of liberal democratic norms, at the expense of philosophical inquiry.
We believe that the best way to gain quick and decisive access to political philosophy is to combine the Straussian approach to the history of political philosophy - at least at first - with some non-Straussian or even anti-Straussian approaches - for instance, those inspired by Martin Heidegger's phenomenology and its present day representatives.
Heidegger has been distorted as a function of the configuration of the post-war (WWII) world, and Straussians as a rule have, in their defence of "moderation," hesitated to sanction studying him and other "immoderate" thinkers, even though Strauss himself denied that thinking can be immoderate, saying that "you can have a moderate drinker, but not a moderate thinker" (source).
A combination, broadly speaking, of "Straussian" and "Heideggerian" approaches can open up more of the spectrum of political philosophy more quickly than can the standard approaches to the topic. This no longer requires years and years of study, for many tens of thousands of dollars, at universities that have, in general, sadly lost their way.
Thus, our research with students, scholars, and professionals over several years suggests that combining Strauss's approach to interpreting books in the history of political philosophy with Heidegger's fundamental ontology is a helpful way to gain access to the spectrum of political philosophy and to break free from the distorting effects of ideological orthodoxy.
Thesis #2:


Online communities of study are replacing universities as the prime locations for exciting conversations about philosophy and politics.
We are not disparagers of the high standards and noble principles of academia, ideally construed. But we recognize that the old way of long degrees, sometimes crippling student loans, stuffy classrooms, and an environment of ideologically activism no longer represents the best option available to creative thinkers, entrepreneurs, and founders. Many who have a demand for intellectual discussions at a high level are not interested, for logistical and substantive reasons, in completing a traditional degree program.
The new way is online communities of study, taught by rigorously trained former academics, who have left academia in order to think and operate more freely, supplemented by other subject matter experts. Successful, thoughtful, mature learners self-select to study what's genuinely interesting to them with a group of elite peers that it could be hard to meet otherwise. The niche community replaces the networking rites of the ivy leagues.
You can combine the intellectual advantages of professional instruction with the freedom, velocity, intimacy and convenience of online group study.
The video lectures - taught at a high level of instruction - are available on demand, with audio-only files for your convenience and often with written lecture notes, too.
Weekly live video group support calls allow you to benefit from the questions of other course participants, not only for the courses you're in but for all courses, exposing you to a community of philosophically-minded peers. Private group chats let you build more intentional and personal relationships, that can develop into friendships and partnerships.
It is hard to philosophize without participating in a community of teachers and students, as Augustine argued in the work called Against the Academicians, for instance. We believe that the transformation happening at the level of childhood education presents an opportunity for adult, non-vocational learning, especially in the philosophical realm. Custom, modular, convenient, geographically unlimited, collaborative, engaged, interactive - luxury goods for your intellectual wellbeing
Bespoke online communities of a para-academic nature present an attractive alternative to traditional university schooling, especially for mature professionals, entrepreneurs, and founders.
Thesis #3:


Studying philosophy is good for CEOs and their employees.
Philosophy has been called the best and most useless activity (Aristotle, Heidegger). The idea that philosophy is useless is meant mainly to distinguish it from the useful technical arts and occupations, which are for the sake of something else. Philosophy, seen in the best light, is an activity that is for its own sake and that crowns a human life with the highest pleasure and the highest dignity.
But you should not get the impression that philosophy is useless through and through. In Plato's Republic, when Socrates claims that there will be no rest from ills for the cities until the philosophers rule or the rulers philosophize, his conversation partner objects that philosophers are typically considered useless. It would certainly be strange that someone useless should rule.
In responding to this objection, Socrates uses the image of a ship where everyone is fighting to pilot the ship though they all lack the pilot's knowledge and the art of navigation and even deny that there is such a thing. The "true pilot" is studying what's necessary for the task. In everyone else's eyes, though, he is useless.
Socrates explains that this is what the situation is politically. The philosophers properly speaking are the true rulers. If they are useless, it is not their fault but the fault of those who do not make use of them. It is unnatural for the doctor to go to the doors of the sick to offer to heal them. The sick should go to the doctors. Similarly, it is unnatural for the philosophers to beg to rule. Rather, they should be asked to rule. And that's not happening (and isn't likely to happen). Hence their reputation for uselessness.
So although philosophy stands above all basically instrumental uses and provides its own satisfactions and pleasures, it is also "architectonic," a kind of master over the other arts, traditionally. And studying philosophy can help develop skills.
The skills developed by studying philosophy translate into concrete benefits for entrepreneurs and their employees: reading attentively, writing effectively, thinking flexibly, analyzing penetratingly, understanding capaciously, objecting incisively, reasoning methodically, contrasting starkly, interpreting creatively.
Philosophical training in logical thinking provides advantages in such fields as data science (source), for example. Besides technical skills, philosophical training helps you think big picture thoughts. Some companies are hiring practical philosophers as consultants (source), putting a "Chief Philosophy Officer" on their Board of Directors (source). CPOs are responsible for helping CEOs "tackle fundamental questions such as 'What is a good and virtuous life?', 'How can I be a good boss?' and 'What should the purpose of my business be?'" Philosophy also offers sources of insight into business ethics through models and frameworks that guide ethical inquiry (source). More broadly, philosophical writings give examples of and provide access to the greatest possibilities of human excellence.
One particularly noteworthy application of philosophy to business comes from the surprising use of Heideggerian phenomenology and ontology in management consulting.
Consider Vanto Group. Forbes Magazine (March 16, 2021) named Vanto Group one of America's Best Management Consulting firms (source). Vanto Group uses a methodology informed by the philosophy of Martin Heidegger, one of the figures we teach in our school. Their approach of treating organizations as "a linguistic system, a network of conversations" - consistent with Heidegger's focus on "discourse" as a mode of being, which includes both speaking and listening - has allowed them to facilitate big improvements in their clients' metrics, clients that include Reebok, Lockheed Martin, NASA, Western Union, Heinz, Exxon Mobil, Apple, Walgreens, Johnson & Johnson, and J.P. Morgan, do name a few.
Here are some examples of the benefits that Vanto Group clients report having achieved: Paul Fireman, Former Chairman & CEO, Reebok: "a positive impact on people's ability to relate, communicate, and perform," "alignment of our people around a common vision for the future, along with a powerful set of commitments and accountabilities"; Douglas Young, Director, Northrop Grumman Corporation: "It enabled us to better deal with day-to-day challenges, become more productive and effective, and move our performance to a new level." Other metrics affected include growth, innovation, realizing maximum value from corporate M&A, generating alignment/satisfaction/leadership, organizational turnaround, on-time and record implementation, and conflict resolution leading to greater returns (source)
What this example shows is that the philosophical approach Heidegger offers can be translated into an actionable program for management consulting.
Additional information about the methodology is given next.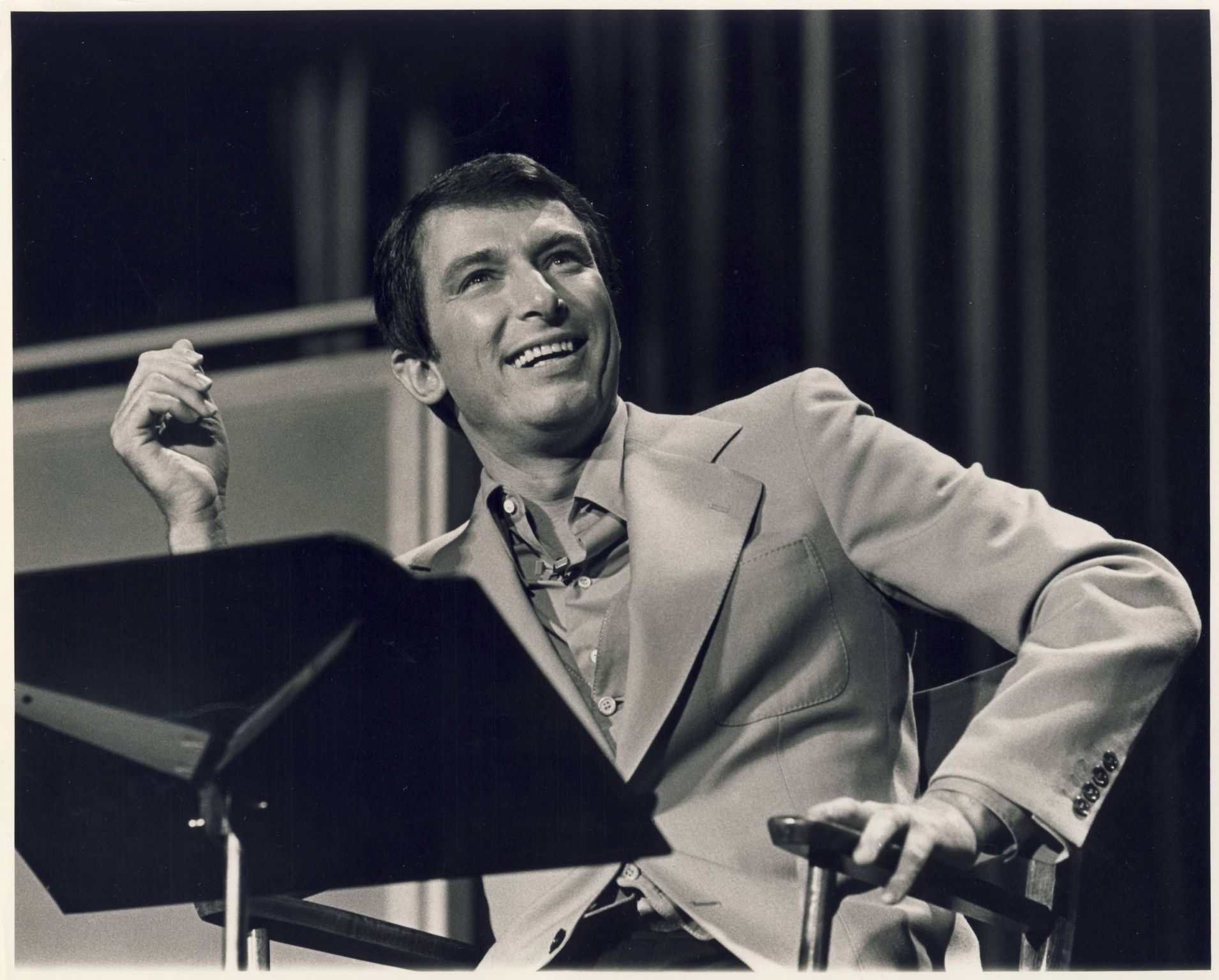 "I am a student of Heidegger."
I am a student of Heidegger. Heidegger had a new way of looking at it all. He had the problem of having to use the words from the old way of looking at it to try to create some access to his new way of looking at it. I have the same problem. I have to use the prevailing terminology from the prevailing explanations for performance to give us an opportunity to take a look at an alternative way of looking at performance. -Werner Erhard
External Case Study to Support Thesis #3 (Phenomenology and Ontology as a Way to Create Leadership: Benefits of Philosophical Coursework)
The source I am referring to is Harvard Business School research by Michael C. Jensen and Werner Erhard on Ontological/Phenomenological Leadership
Michael Jensen is ranked #2 for downloads among economics authors on SSRN, the Social Science Research Network (source). Werner Erhard is founder of EST, now known as Landmark Worldwide (source). Erhard developed his transformational "curriculum for living" in part on the basis of Heideggerian (ontological/phenomenological) methodologies.
"Creating Leaders: An Ontological/Phenomenological Model," a Harvard Business School Working Paper authored by Ernard, Jensen, and Granger and published in The Handbook for Teaching Leadership, presents a new model of leadership training. This case study indicates that Heidegger can have a direct relationship to business leadership. Michael is trained in these methods and can share/employ them to help customers and clients understand and develop leadership.
The paper by Erhard and Jensen, called "A New Paradigm of Individual, Group, and Organizational Performance," elaborates on some of the themes in the shorter paper on leadership cited in the previous paragraph. The excerpts below argue that improvements in performance are constrained by models of performance, which are constrained by frameworks of reference (or mindsets) concerning performance, themselves constrained by our commonsense worldviews/models of reality. The purpose of the paper is to show how a new model of performance, cascading from a new model of reality, can provide access to breakthroughs in performance. 
Studying new worldviews generally has the cascading effect of facilitating the generation of new frameworks of reference (or mindsets) and hence also of new models. In our school, the most common relationship among these levels concerns comparative first philosophy (the worldview) and its relationship to political mindsets and therefore to new models of political action. The research paper thus indicates in a theoretically compelling way why there is a relationship between "abstract" philosophizing (enriching our toolbox of worldviews), and understanding "on the ground" political possibilities. Our niche of technology CEOs can quickly grasp this technology for accessing new possibilities of thought and action.
The research paper applies the "cascading" model to the specific issue of leadership breakthroughs and suggests how the study of philosophy can lead to actionable leadership/management/performance insights, i.e. how philosophical coursework can be directly related to outcomes typically associated with ROI justification (such as those mentioned in the discussion of the Vanto Group).
Here are a few quotations from the paper that help to make the point:
"For the most part when executives look for where to focus, the existing level of intrinsic performance across a wide scope of individuals is pretty much taken as a given. Given that the gains in performance realized from the interventions or applications derived from the current model of performance are more than likely to be merely incremental or temporary, executives routinely dismiss the possibility of considering a breakthrough in the intrinsic performance of individuals across a wide scope of individuals. We will argue that there are available breakthroughs in performance that the current model of performance obscures." (9)
"One's explanations and interpretations of, and interactions with, what one has modeled are limited by the constraining and shaping imposed by one's model. However, one's model was already limited by the constraining and shaping imposed by one's frame of reference relative to what one is modeling. Furthermore, one's frame of reference was already limited by the constraining and shaping imposed by one's worldview." (16)
"[O]ne's worldview constrains and shapes one's frame of reference relative to performance, which frame of reference constrains and shapes one's model of performance. The opportunity set of possible interventions, applications, and practices for improving performance is then constrained and shaped by one's model of performance." (34)
In short, if we can vary the worldview, we can vary the frameworks and models, and hence also the "opportunity set of possible interventions, applications, and practices." That is an argument in general for philosophical flexibility at the level of big picture thinking or worldviews. Taken with the first paper, it is also an argument more specifically for the usefulness of Heidegger's phenomenological and ontological inquiry in effecting change.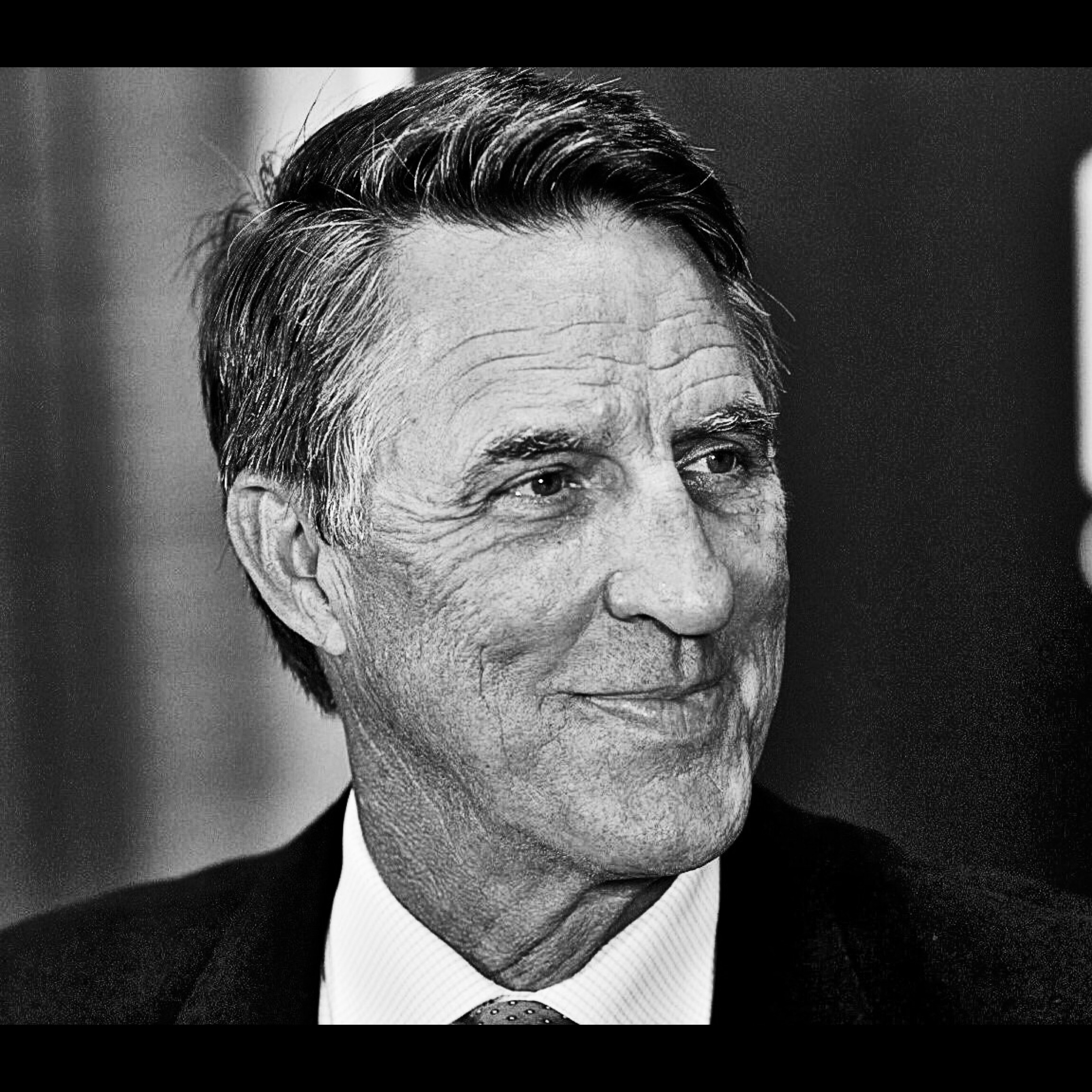 The value of philosophy for investors
"The 'cash-value' of studying philosophy is very real. Put quite simply, it teaches you to think better. Once you commit yourself to philosophy, you find that you have set yourself on a course of critical thinking. You begin to look at situations differently and to approach investing in a different manner. You see more, you understand more. Because you recognize patterns, you are less afraid of sudden changes. With a perpetually open mind that relishes new ideas and knows what to do with them, you are set firmly on the right path."
-Robert G. Hagstrom, Investing: The Last Liberal Art
What Benefits to Expect
Here's what's going to happen when you work with us.
You'll be able to understand the arc of the history of political philosophy, from Plato to Nietzsche, in its general outline. You'll also be able to orient yourself more easily around post-Heideggerian political theory, not only left-Heideggerianism but the lesser known branch I call right-Heideggerianism, represented primarily by Alexander Dugin.
You'll start to develop an understanding of right-wing anti-liberal political philosophy, which we do not teach primarily to promote but because it is the part of the spectrum of political philosophy with which contemporary Western academics are least familiar and which they as a rule teach in the most distorted and hostile fashion, if at all.
You'll be in a community where you can discuss topical writings freely and intelligently. In some cases, there will be full courses developed for the books. In other cases, there may be one-off workshops, reading groups, seminars, discussions, and bootcamps that you can attend.
Ideally, in this community you can finally forget about ever not having something to discuss or someone to discuss it with. You will no longer be unfamiliar with the books, authors and ideas that your circles are discussing.
Take pleasure in learning, exploring, and analyzing new perspectives on politics and philosophy, together.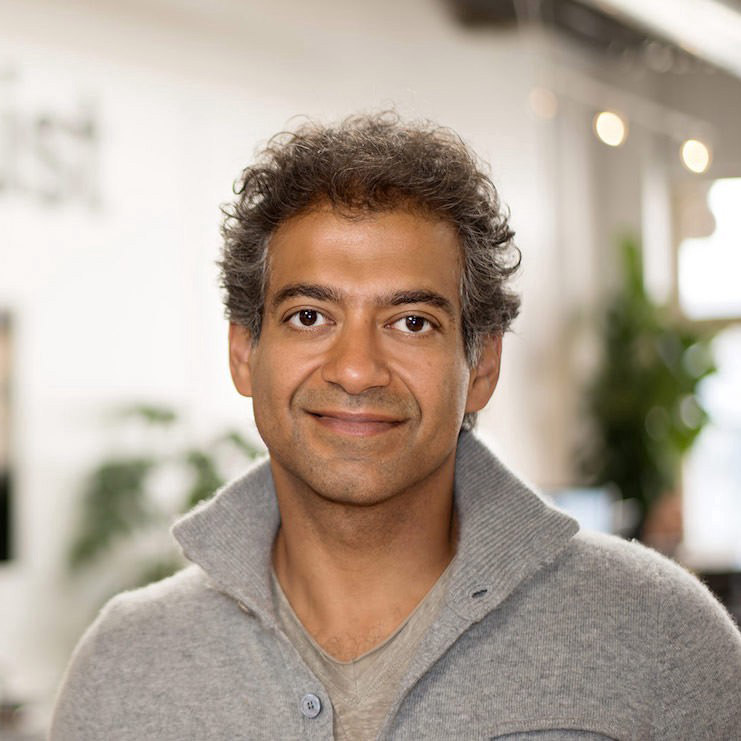 The value of philosophy for investors
Top investors often sound like philosophers
Naval: And the reason why a lot of the top investors, a lot of the value investors, like if you read Jeremy Grantham, or you read Warren Buffet, or you read up on Michael Burry, these people sound like philosophers, or they are philosophers, or they're reading a lot of history books or science books.
Like what are they doing, shouldn't they be reading investment books. No. Investment books are the worst place to learn about investment, because investment is a real-world activity that is highly multi-variate, all the advantages are always being competed away. It's always on the cutting-edge.
What you actually just need is very, very broad-based judgment and thinking. The best way to do that is to study everything, including a lot of philosophy. Philosophy also makes you more stoic, makes you less emotional, and so you make better decisions; you have better judgment.
(source)
You're in the right place if...
You're looking to discover and share meaningful insights into philosophy and politics
You'd like to join a study community of philosophically inclined professionals
You're afraid you're missing out when your peers start talking political philosophy
You're worried you'll spend too much time trying to get up to speed without a guide
You suspect that classical learning and free thinking is dead in the universities and you want to find the place where its spirit lives on
You're trying to understand the cutting edge of political thought during a time of institutional collapse
You want to invest in your intellectual wellbeing
How it Works
The old way is a long and expensive university degree, doing it alone, or falling down the YouTube rabbit hole and trusting the algorithm. We save you time, money and frustration by putting you into a high-quality, communal program. Here's how that happens.
LIVE BOOTCAMPS / COURSE LAUNCH EVENTS / MEET AND GREET. This is where you get a concentrated and intensive general overview of the topic, as well as a chance to meet and to begin to form relationships with the other people in the group. If you don't have hours and hours to learn about the books that interest you, these bootcamps are the perfect way to ensure that you will have a good understanding of the thinker, book or idea in question, even if you do not pursue additional study besides the event. Some of these meetings will be primarily expository and others will be primarily social or discussion-based.
These are distinct from the Live Support because they'll either be a concentrated outline, a general introduction, a session where questions and topics are provided for discussion, etc., whereas the live support is meant to respond to the questions that you bring there for resolution or discussion.
Saves you time, gives you a strong foundation, introduces you to philosophically minded peers.
Keeps you engaged, thinking, and discussing with others.
Bootcamps and other events. Value: $900+
Your enrolment includes access to PRE-RECORDED COURSE LECTURES or recordings of live course seminar sessions. Video lectures, with separate audio files and, in some cases, complete lecture notes, help you to go deeper into the issues, at your own pace. The lectures are taught at a high-level but do not require a background in philosophy to understand.
Video course lecture lengths vary. For example, the course on Martin Heidegger's Being and Time has 4 hours of video lectures. The course on Plato's Republic has over 10 hours of video lectures (but no lecture notes).
If you want to supplement your own reading of the primary texts with expert guidance, these lectures are the perfect complement for you.
University level instruction at a fraction of the cost, no wokeism.
Clear, competent exposition of difficult texts.
Video Lectures. Length varies (up to 10hrs+!). Value: $500+
SIX WEEKS LIVE GROUP SUPPORT, included in the standard package, allows you to raise questions directly to the instructor, to meet and interact with other course participants, and to listen and learn as topics are raised from across all courses. It's a way to see what other issues and conversations are happening in the other courses. You can pop in to ask a specific question and then leave, log on just to hear what other people are asking even if you have no questions of your own, or use this time however else you see fit and find helpful!
There may also be course-specific discussion sessions, which will be included in your package. Please note: you will still have access to the discussion forum even after six weeks (see below). You can also extend the live group support or arrange 1-1 support if you desire.
Listen in. Ask questions. Meet people.
Live Video Group Support - Q and A - Community Building. Value: $900+
CUSTOM WORKSHOPS. Not every book, author, or topic will have a full course of video lectures associated with it, like the 10+ hours of lectures on Plato's Republic, for instance. Rather, there will be one-off workshops and seminars. For instance, I recently read The Machiavellians by Burnham. It's not something that requires hours and hours of lecture material to present, but it's definitely something I would run a short live workshop on. Some of these workshops will be free bonuses for members. Others will provide additional opportunities for study.
1-off overview sessions on books and ideas. Value: $500+
DISCUSSION FORUM access with no time limit. Besides the live support, you also get access to a forum where you can interact with other course participants, ask questions, continue discussions, post resources, and all of that. It's another great way to be involved. There is a forum for every course and once you're enrolled in a course you get access to the forum without any time limits. This is also a standard feature that comes together with any course purchase, whether you do the additional live video support package or not.
The Value Proposition
At even the most cost-efficient institutions in the United States, the annual tuition for a philosophy degree can cost you tens of thousands of dollars. (Source).
With our program, you combine the benefits of high-level instruction with the convenience of online learning, for a fraction of the cost of the old way.
Frequently Asked Questions
Who are you anyway?
I'm Michael Millerman. I was reading philosophy and mysticism before it ever occurred to me to attend university. Then I studied philosophy as an undergraduate, first at the University of Winnipeg and later at the University of British Columbia. I developed an interest in the relationship between philosophy and politics, which I pursued as an MA student and then as a PhD student in political science at the University of Toronto, in the subfield of political theory. My dissertation, now published as a book, was a comparative study of receptions of Heidegger in political philosophy, with an eye to how the reading of Heidegger "constituted" someone's concept of the political. I have received awards for my research. My record as a teaching assistant at the University of Toronto was 90+% student satisfaction for each of the five years I was there. In short, I love learning and teaching.
Are there prerequisites?
No. People have taken my classes who do not know ANY philosophy, and they have benefitted from them. People have also taken my classes who have a PhD in philosophy and they also learn something new. Some courses may eventually have suggested prerequisites or be part of an ordered curriculum, but right now the promise is that if you listen and read with focus and concentration, you'll get a ton of insight and understanding, regardless of your starting point.
What classes will you be releasing next?
We are actively developing a course catalogue to fulfill both foundational and advanced topics. If there are specific courses you would like, please email us your suggestions at [email protected] You can expect more on the history of political philosophy, Plato, Machiavelli and the Machiavellians, Carl Schmitt, Heidegger and post-Heideggerian political philosophy, Leo Strauss...
Can you provide feedback on my writing?
There will soon be a premium option that will include this and you should definitely bring it up when we talk. You could use the opportunity of having reviewed writing to try to express as best as you can the main points from the course or to develop your own ideas that may be only tangentially related to the topic.
What if I don't have enough time?
We know your time is valuable. We also don't want to leave you with only a superficial understanding of these topics. So: if you only have an hour or two to spare, the bootcamps and workshops will give you a detailed overview, as well as a chance to meet other people. You can also access the complete course lectures, included, letting you go deeper into the course content at your convenience. The live support calls mean that you can pop in or out of ongoing discussions as you wish, to ask questions or to listen in on what others are talking about. Whether you have a lot of time to spare or whether you want the shortest possible summary, you'll always have options and you'll never be left with a sorely inadequate, overly superficial take. You'll save time compared to the other options.
Do I have to attend live?
No. The bootcamps will be recorded. The course lectures are recorded. The live support groups will not be recorded but they'll be there as an option for when you need them. If you cannot attend any of the live events, there will be other ways for you to ask questions (forum/chat).
Does it come with credentials?
Even though it is taught by a top PhD (and outside instructors will be similarly qualified) the courses are not currently credentialed.
Is it only for right-leaning people?
No. Our approach has been to look at the most neglected aspects of political philosophy, which, for historical and other reasons, are on the right (as Allan Bloom has discussed, for instance, in his book The Closing of the American Mind).
We found that ideological bias in the study of political philosophy made it harder to get a clear understanding of the texts and issues. To redress that imbalance, our first noteworthy niche was working on thinkers traditionally regarded as "on the right" (Strauss, Heidegger, Dugin, Schmitt, etc.) or, stated otherwise, those thinkers who took some issue with the philosophical presuppositions of liberal democracy but did not criticize them in the name of greater equality. However, there are no ideological tests for enrolment and our clients include people with different worldviews and inclinations. What is more important than whether you are right-wing or left-wing or whatever - in fact, what is most important - is that you want to learn about these texts and ideas and have observed that other avenues for learning about them either distort them or take too much time and provide too little benefit.
What if I only want to take one course?
You can purchase access to course video lectures on this page directly if you only want to do one of the specific courses listed and do not require the live support or workshops.
What if I want to take one course with live support?
Please book a call and we can discuss your specific situation and get you a quote for the course+support bundle.
Do you offer an all-access pass?
Yes. Please book a call and we can discuss your specific situation and get you a quote or purchase the bundle if you only want the video lectures.
How much does it cost?
The courses cost $499 and are listed below. There is a bundle that includes several courses but is less expensive than buying them individually. A course + 6 weeks live support (available two times a week, once in the morning and once in the evening) is $1500. For other packages, please click "get a price" and let's have a call about your specific needs.
Why isn't it free or cheaper?
We try to accommodate those on a lower budget through free videos, lectures, articles, and interviews, which you can find on YouTube and elsewhere by searching for "Michael Millerman." But our clients are happy to pay for high quality courses and group seminars. It saves time and money compared to the alternatives, as discussed above, and you get what you pay for.
You could spend 20 hours of your valuable time clicking through a YouTube rabbit hole to find reliable lectures on Strauss, for instance. Or you can sign up for the On Tyranny course and get a reliable, insightful overview taught by a reputed professional. Same with Heidegger and the other thinkers we teach.
When does the live support start?
You don't have to start it right away. You could start it after a week or two, so that you have had some time to begin reviewing the course materials and reading the book. The six-week period would then commence after you attend your first call. We track that together in the coaching portal.
Do you accept bitcoin?
Yes. If you'd like to pay by bitcoin, please click book a call in the menu above and we can discuss it in person. Thank you.
If you only want video lectures, check out these courses.
All courses include access to a discussion forum.