No bloated administrations. No indoctrination. Study, learn, discuss, apply.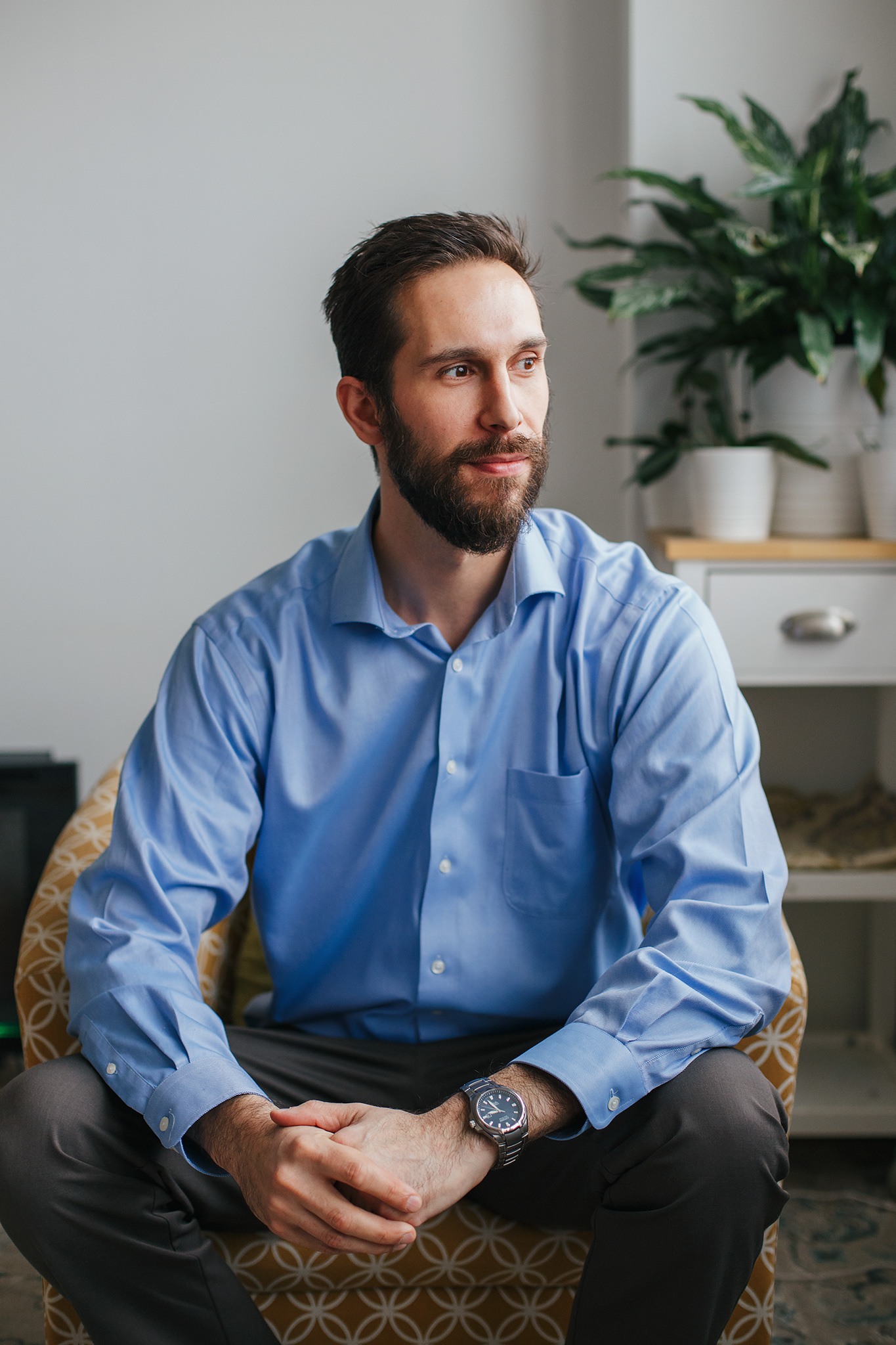 Hi, I'm Michael Millerman. I've helped hundreds of people find meaning through the study of great books and thinkers. Now, I want to help you, too.
Enjoy the great thinkers while meeting your philosophically-minded peers.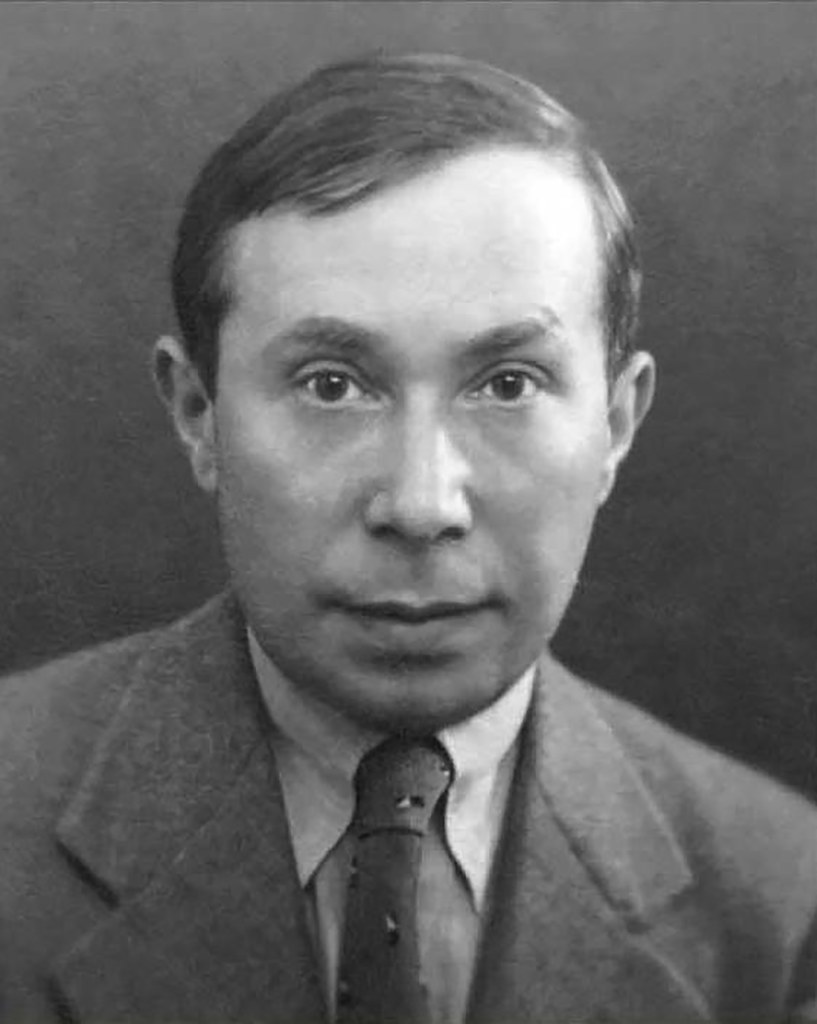 Leo Strauss
The greatest scholar of the history of political thought in the 20th century. Check out the course on his book called On Tyranny.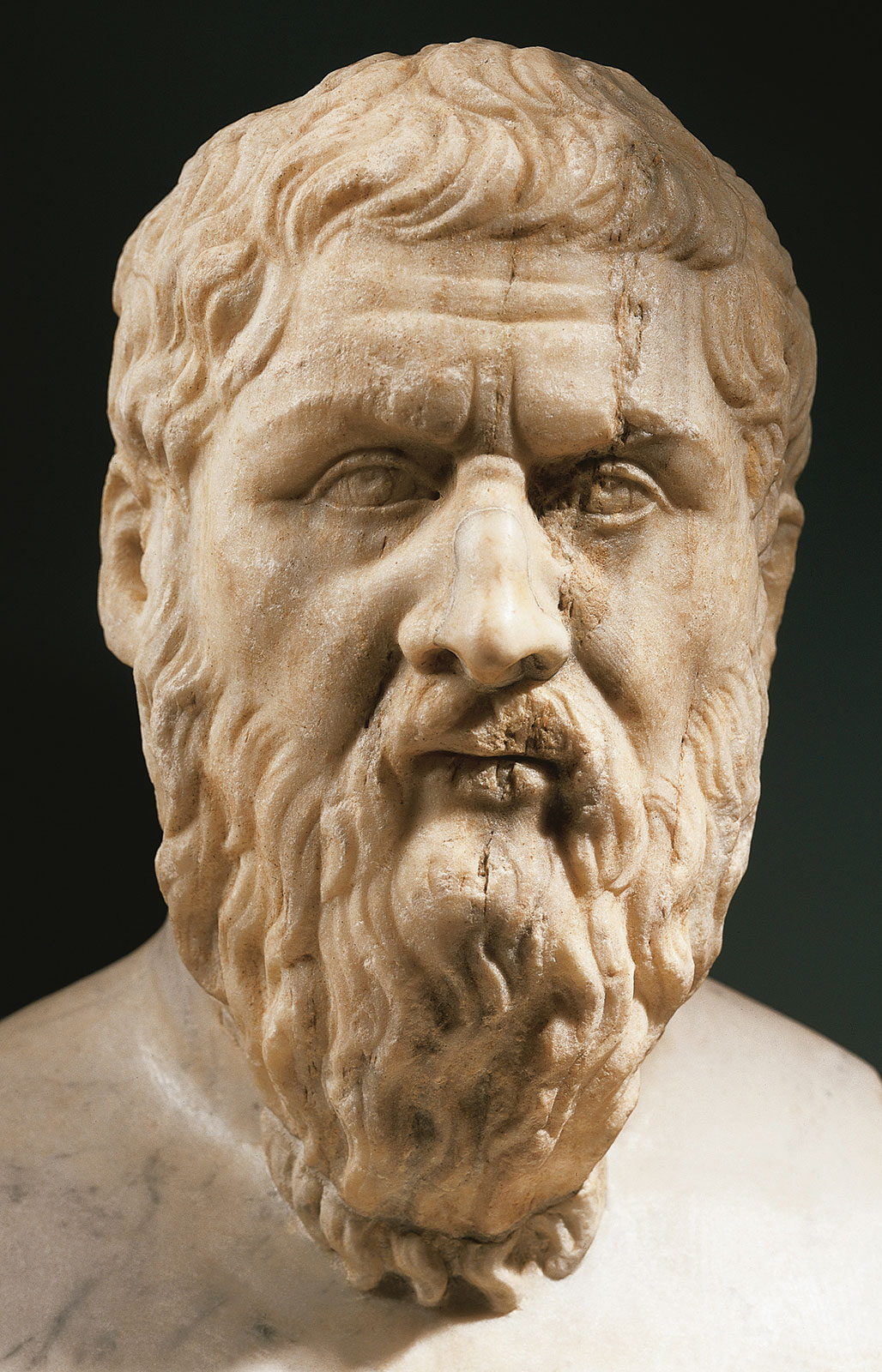 The Eternal Plato
Study the Republic and other masterpieces of Plato's philosophy, true pillars of Western civilization!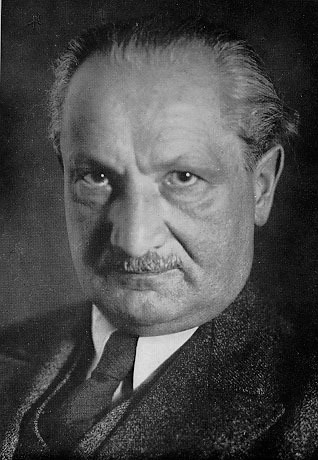 Martin Heidegger
The most important and influential philosopher of our age. You might like the newly released introduction to Being and Time.
Testimonial: David (Dugin, Heidegger, Strauss)
David wanted insight into what's going on the world on the ideological level, insight that he was not getting from other commentators, whether academic or popular. He found our courses on Alexander Dugin, Martin Heidegger and Leo Strauss and was able to quickly gain a new perspective on politics. The prevailing ideological orthodoxy can distort the books that help us understand our time. Our approach limits that distortion and gives you easy access, with great clarity, to the teachings that you need in order to make sense of our world. 
"You've opened up a whole way of thinking about politics that breaks the liberal paradigm."
Testimonial - Kristina (Noomakhia Course)
Kristina is an undergraduate student in English literature. She has taken some philosophy classes before, but they were never quite as clear as she would have liked and, frustratingly, the professors often used the occasion of their lectures to opine about current affairs from a position of obvious political bias. Kristina wanted to understand philosophy better, with more substantive signal and less ideological noise. She enrolled in the course on Dugin's Noomakhia and says that the instruction made it easier than ever to comprehend the substance of the philosophical teachings, as well as their significance. Kristina, like several of our clients, got from our private instruction what she expected from the university but what they failed to deliver - genuinely insightful education. 
"It offered a way of seeing and thinking that provided a brand new framework."
Testimonial - Nathan (Plato's Republic)
Nathan came to us in order to get a strong foundation in classical philosophy. He had been researching philosophical arguments for and against veganism but had noticed that it was hard to orient himself among the many books addressing that topic. Part of the problem was that all the authors seem to be referring back to other authors and to the long tradition of Western philosophy. Nathan decided to go to the source: Plato. He saw that we were offering a Plato course and took it. From the first meeting, Nathan gained direct access to Plato's Republic that he would not have found without our guidance, except, in the best case, after a prohibitively long period of self-study. We helped him see what's going on in the book in a way that's not obvious at first glance and got him off on the right foot in his introduction to the foundations of philosophy. 
"I don't think I could have got a better start in my study of philosophy."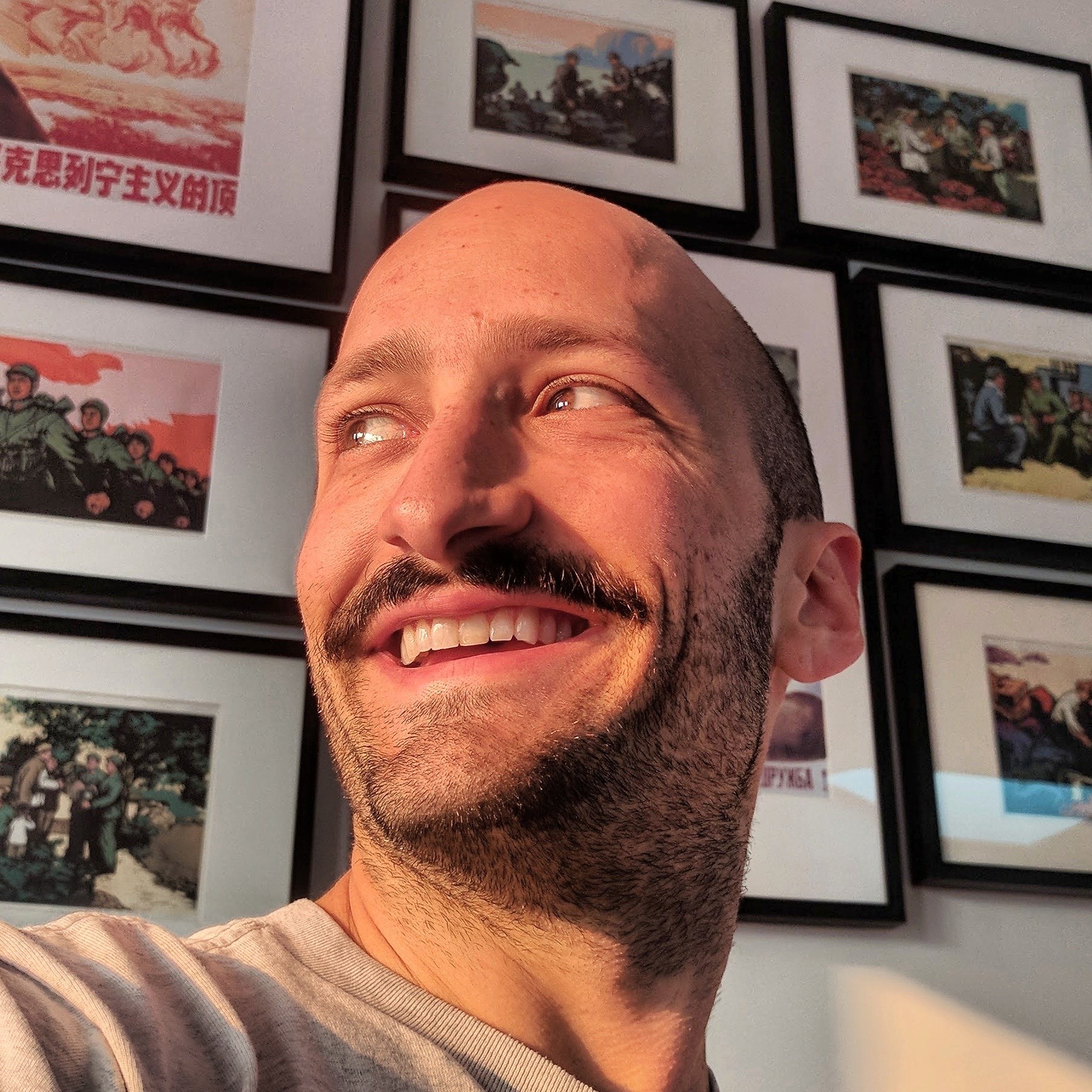 Testimonial: Sasha K. (Plato, Heidegger)
Michael's enthusiasm for the real-world import of philosophy is immediately palpable, and his command of a wide-range of material, and fluency expressing it, is rare. I reached out with some frustrations about Heidegger, and Michael immediately offered to sit down and talk them through with me — for an hour! He empathized with where I was coming from, and patiently walked me through how he thinks about it, including a number of analogies that really clarified things. Throughout, his love for the questions involved was apparent and infectious, and I left both less confused and more interested in a subject that I had found quite frustrating just before. An absolutely excellent teacher!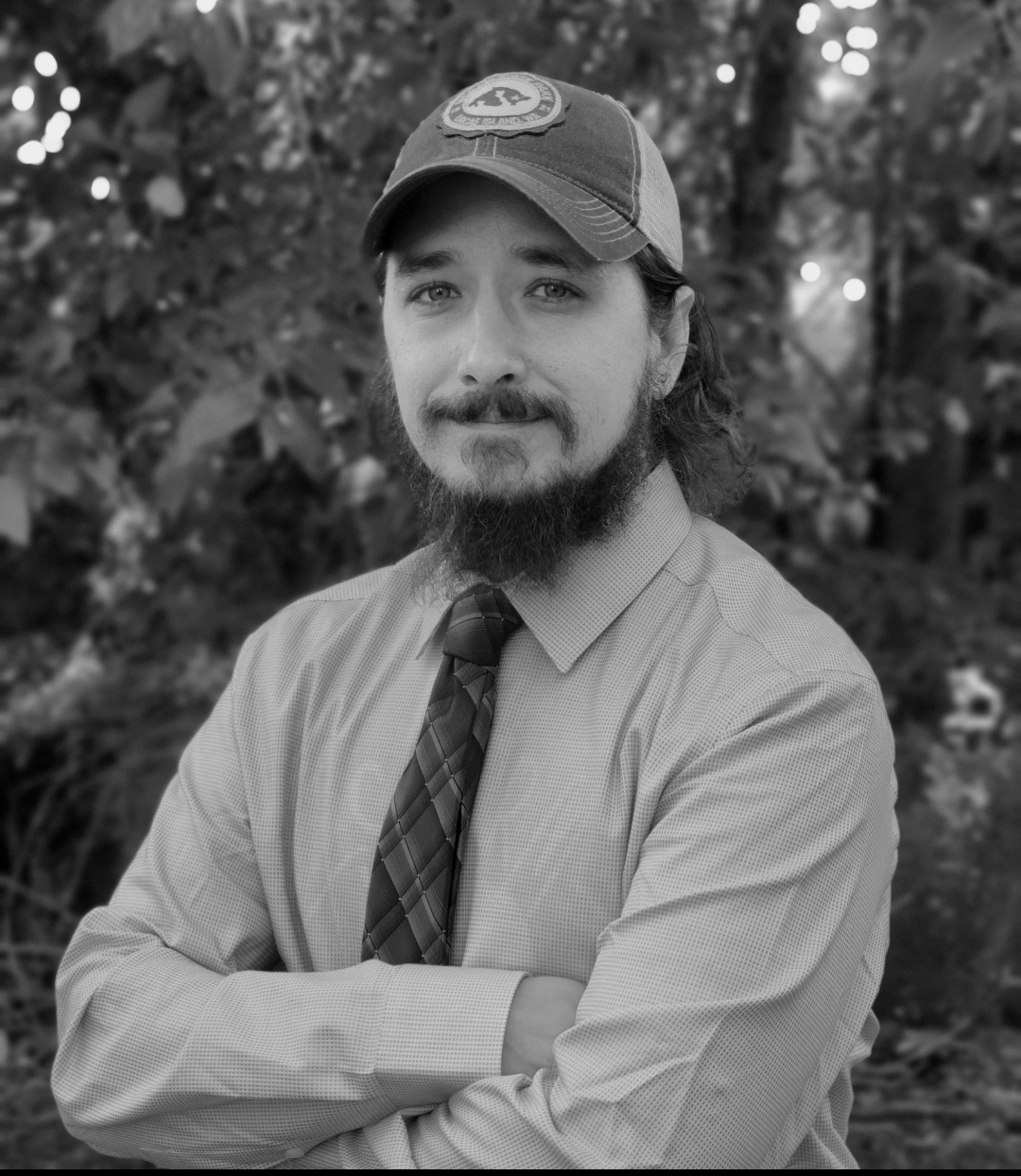 Testimonial: Hamal (Plato's Republic)
Philosophy can be defined as the love of wisdom, in order to love something you must give it your all. After learning from Michael Millerman I'm convinced he has given his all to learn, understand and share the knowledge he has gained, while limiting the opine nature of philosophy in his presentation. 
I would highly recommend taking advantage of any opportunity to learn from Michael Millerman, and would not be surprised to find out that you like me ended with a new perception of not only philosophy but of how to view life. What you do with that new perception is up to you.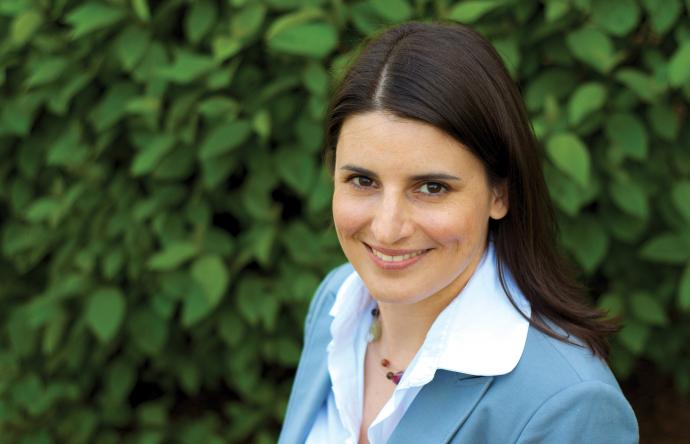 Testimonial: Lesley (Philosophy Tutoring)
Michael has an extraordinary ability to understand complex literature and apply it into meaningful and easy to understand concepts. He is a quick and logical thinker, but also quite personable. He creates a positive experience for all types of learners.
Lesley Fox, Executive Director for The Fur-Bearers (LinkedIn).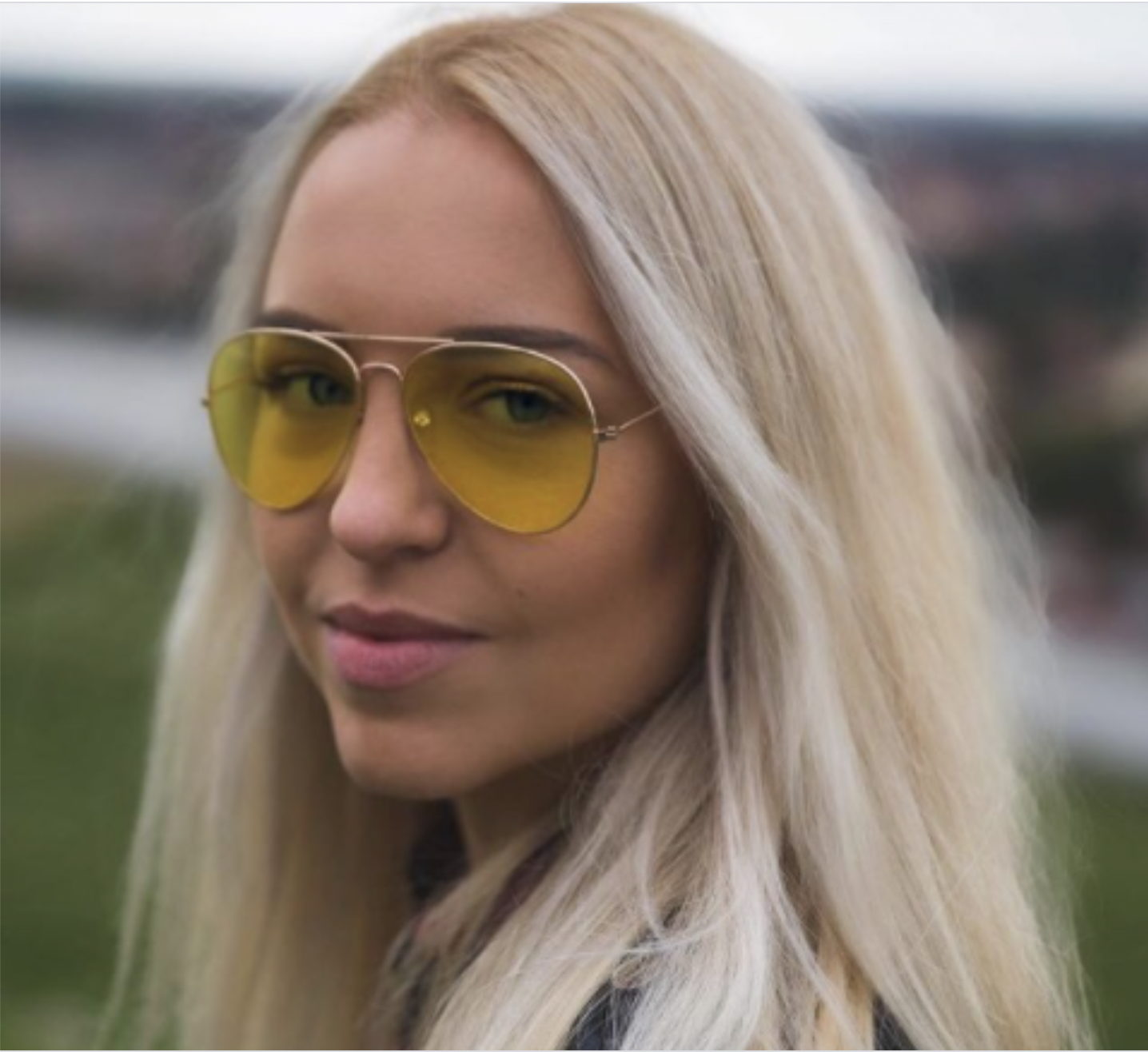 Testimonial: Alex Kaschuta (On Tyranny)
Michael is one of the most erudite, thorough and bold voices teaching at the intersection of philosophy and political theory today. His style is crystal clear, bringing complex and important material to life without compromising nuance or shying away from the big questions.
Reading "On Tyranny" in parallel with the course, I was struck by how much more digestible the text and more understandable the context was with Michael's guidance. Though I tend temperamentally to favor Strauss' worldview, I've learned a lot from how Michael interprets Kojeve's perspective and the context he presents around the two worldviews.
Overall, this was a masterclass in pedagogy and evenhandedness and made me both want to learn more about Strauss through Michael's lens and explore more of the ideas that this course opens up.
Who Is This For


If you're trying to understand the cutting edge of political thought, its past, present, and future, if you're worried about pervasive institutional collapse, and you want to be with other intelligent entrepreneurs who are thinking through the same problems and searching for solutions, if you hate wasting time and you're ready to go straight to the best source there is - you're in the right place. 
Core Thesis
You can gain freedom to think and act on a deeper level than ever before by studying philosophy with a great community of professional peers. But colleges and universities are increasingly hostile to genuinely free thought, and online philosophy courses tend to be superficial and lack a dynamic, value-added community. My core thesis is that founders and entrepreneurs studying together under the guidance of a master teacher will produce intellectual and creative synergies of exponentially greater value than the price of enrolment. Note: the community/office hours is currently under development and will be announced soon.
Background Story
Michael completed his PhD in Political Science at the University of Toronto in 2018, researching a question that had been on his mind since his undergraduate days: what is the relationship between such philosophical fields as metaphysics and ontology, on one hand, and our understanding of politics, on the other?
A few years into pursuing this question, Michael discovered that access to the issue was blocked by a historical circumstance: 20th century political philosophy, rightfully aghast at the horrific consequences of Nazi ideology, had, perhaps too hastily, made a strong taboo against studying any of the philosophers typically associated, directly or indirectly, rightly or wrongly, with that movement. 
The reasons for instituting such a taboo are clear and understandable. But, motivated by his question, Michael began to notice that the zealous defence of liberalism came at a cost: philosophical teachings incompatible with liberalism but not for that reason either untrue or unhelpful were forgotten or suppressed. Thus the spectrum of political philosophy was artificially constrained, possibly keeping important discoveries at bay. 
Examining this question with rigour and spiritedness, Michael argued that a broader spectrum of political philosophy could be recovered through a comparative study of receptions of the most renowned 20th century philosopher: Martin Heidegger, who had brought a certain kind of ontological inquiry into severe disrepute, through his own affiliation with the Nazi party.
In the course of his studies, published as a book called Beginning with Heidegger, Michael translated several works by another figure on the margins of respectability, the Russian philosopher Alexander Dugin, famously dubbed "the most dangerous philosopher in the world" and for a while characterized as "Putin's Brain." 
In 2014, Michael was invited onto a Canadian television program called The Agenda to discuss his research on Dugin. The interview created a scandal in his academic department and led to his effective blacklisting from academia, despite his graduating at the top of his class with a major national scholarship. 
Michael, not wanting to give up on political philosophy simply because he could no longer pursue it academically, opened his school in 2021 after two years of private tutoring and teaching, to provide a platform for high-level philosophical instruction and elite community building outside mainstream academia.
After several software engineers and technology entrepreneurs came to study with him privately, Michael saw an opportunity to offer that community intensive training in and exposure to philosophical discussion, to help them to get new perspectives, new skills, and, in the case of custom course design, new ways to keep and recruit team members.
The school (to be renamed/ relaunched officially shortly) is now the go-to source for philosophically-minded entrepreneurs looking to invest in their intellectual well-being among an elite community of peers. The coming community will include at least a combination of live weekly support and access to a private forum/chat.
Education:
University of Toronto (PhD, Political Science)
University of Toronto (MA, Political Science)
University of British Columbia (BA, Philosophy)
University of Winnipeg (Began BA, Philosophy)
Awards:
Student of Highest Distinction 2004 (University of Winnipeg)

Millennium Scholarship Award - 2004 (University of Winnipeg)
University of British Columbia Trek Excellence Scholarship (2011)
James Ruggles Macdonell Memorial Scholarship (2011) 
Ontario Graduate Scholarship (2014)
Granovsky-Gluskin Graduate Scholarship in Jewish Studies (2014)
Joseph-Armand Bombardier Canada Graduate Scholarship (2015-2018)
Published and profiled in: National Post, International Journal of Political Theory, Interpretation: A Journal of Political Philosophy, Telos Press, Chronicles Magazine, The American Mind, and more.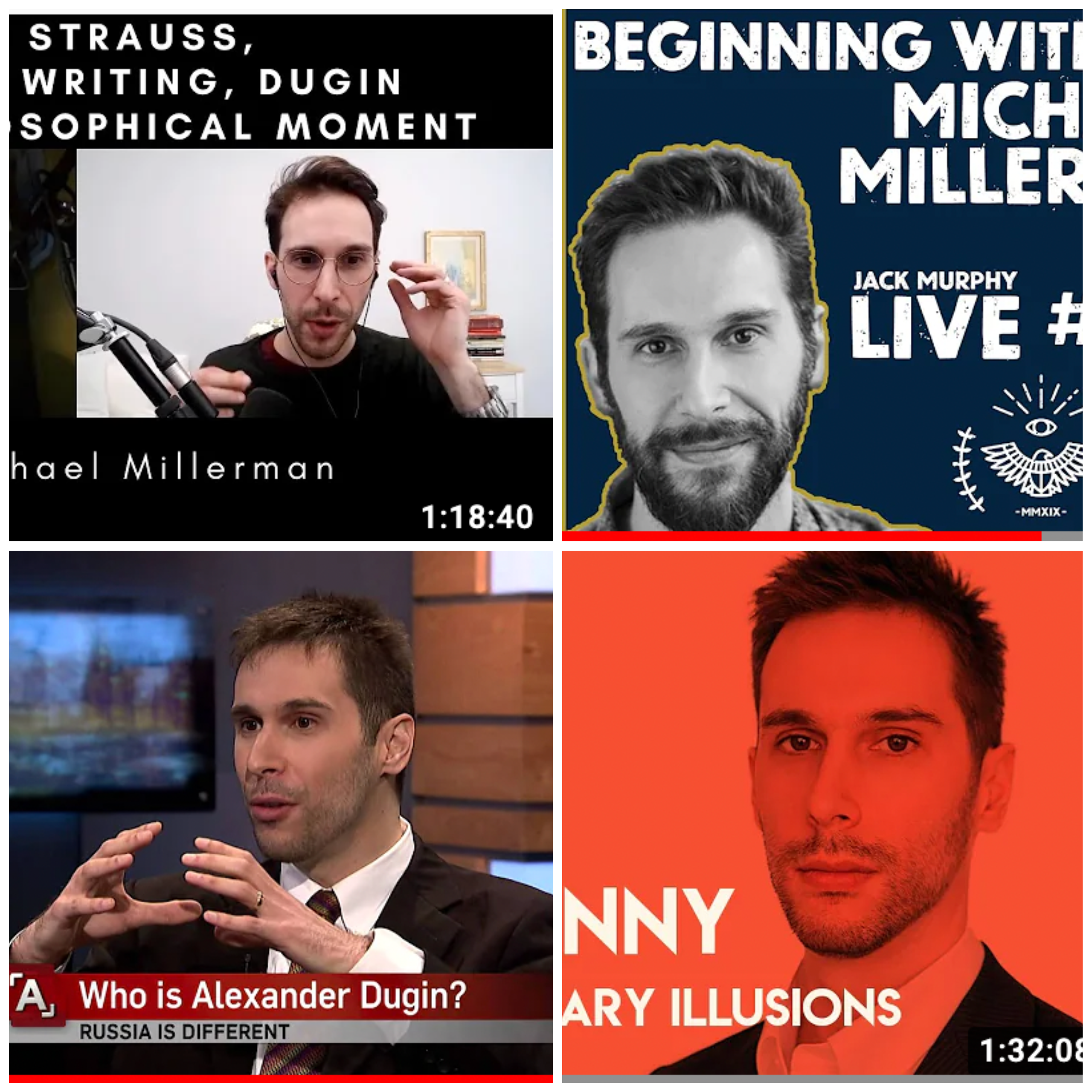 Jack Murphy Live, TVO's The Agenda, The Subversive Podcast, Indie Thinkers Podcast with Justin Murphy, The Stoa with Peter Limberg, The Warden Post, On Tyranny, The Big Ideas Podcast with Erik Torenberg, The Interregnum Podcast, The Agora Podcast, Students for Western Civilization, TekWars 2.0, Intellectual Explorers Club, The Telos Podcast, Theory to No End
Thesis #1:
Combining a "Straussian" and "Heideggerian" approach to philosophy is an effective way to access the spectrum of political philosophy and to break free from the ideological constraints that make seeing the big picture more difficult. 
How does one get a proper introduction to the major authors, texts, and themes of the history of political philosophy, and to the living issues of political philosophy?
There are several ways to begin, in fact. But it is among the safest and surest of them to try to get familiar with the foundational texts of the tradition.
A serious problem arises straight away. How do you study the foundational texts of the tradition when we have moved so far from the presuppositions of those texts that we are at the greatest risk of distorting their meaning, rather than seeing them clearly and grasping them distinctly?
In many university programs, this question does not arise, and the classical texts are forced into a worldview that pre-interprets them as outdated, racist, sexist texts that, in the best case, we can read as a record of the errors of past ages. 
That is not an effective way to approach the topic. So the old approach of studying philosophy in the universities, with all the administrative and bureaucratic loopholes you have to jump through to get accepted into a program that oftentimes will take too long, cost too much, and distort the material - the old approach is increasingly less appealing to those who are hungry for philosophical and political discussion, especially if you're already busy with your business and no longer a teenager deciding what to do with your life. 
Now, there are schools of thought within academia that are better at suspending modern and postmodern orthodoxies in their approach to classical texts, and that in that way are able to provide a reasonable introduction to the history of political philosophy and, in rare cases, to the realm of philosophy itself. However, these cliques are often hostile to ideas and thinkers outside their own school, seeing themselves as gatekeepers of liberal democratic norms, at the expense of philosophical inquiry.
We believe that the best way to gain quick and decisive access to political philosophy is to combine the Straussian approach to the history of political philosophy - at least at first - with some non-Straussian or even anti-Straussian approaches - for instance, those inspired by Martin Heidegger's phenomenology and its present day representatives.
Heidegger has been distorted as a function of the configuration of the post-war (WWII) world, and Straussians as a rule have, in their defence of "moderation," hesitated to sanction studying him and other "immoderate" thinkers, even though Strauss himself denied that thinking can be immoderate, saying that "you can have a moderate drinker, but not a moderate thinker" (http://leostrausstranscripts.uchicago.edu/navigate/2/14/).
A combination, broadly speaking, of "Straussian" and "Heideggerian" approaches can open up more of the spectrum of political philosophy more quickly than can the standard approaches to the topic. This no longer requires years and years of study, for many tens of thousands of dollars, at universities that have, in general, sadly lost their way.
Thus, our research with students, scholars, and professionals over several years suggests that combining Strauss's approach to interpreting books in the history of political philosophy with Heidegger's fundamental ontology is a helpful way to gain access to the spectrum of political philosophy and to break free from the distorting effects of ideological orthodoxy.
Thesis #2:


Bespoke online communities of study are replacing universities as the prime locations for exciting conversations about philosophy and politics.
We are not disparagers of the high standards and noble principles of academia, ideally construed. But we recognize that the old way of long degrees, sometimes crippling student loans, stuffy classrooms, and an environment of ideologically activism no longer represents the best option available to creative thinkers, entrepreneurs, and founders. Many who have a demand for intellectual discussions at a high level are not interested, for logistical and substantive reasons, in completing a traditional degree program.
The new way is online communities of study, taught by rigorously trained former academics, who have left academia in order to think and operate more freely, supplemented by other subject matter experts. Successful, thoughtful, mature learners self-select to study what's genuinely interesting to them with a group of elite peers that it could be hard to meet otherwise. The niche community replaces the networking rites of the ivy leagues.
You can combine the intellectual advantages of professional instruction with the freedom, velocity, intimacy and convenience of online group study.
The video lectures - taught at a high level of instruction - are available on demand, with audio-only files for your convenience and often with written lecture notes, too.
Weekly live video group support calls allow you to benefit from the questions of other course participants, not only for the courses you're in but for all courses, exposing you to a community of philosophically-minded peers. Private group chats let you build more intentional and personal relationships, that can develop into friendships and partnerships.
It is hard to philosophize without participating in a community of teachers and students, as Augustine argued in the work called Against the Academicians, for instance. We believe that the transformation happening at the level of childhood education presents an opportunity for adult, non-vocational learning, especially in the philosophical realm. Custom, modular, convenient, geographically unlimited, collaborative, engaged, interactive - luxury goods for your intellectual wellbeing
Bespoke online communities of a para-academic nature present an attractive alternative to traditional university schooling, especially for mature professionals, entrepreneurs, and founders.
Options
University:
You want to discuss philosophy and politics with your peers, while filing a gap in your training. You could go do a degree program, but the time, costs, and ideological atmosphere are prohibitive and unappealing.
Approaching former academics:
You could try to find the exciting thinkers who are outside of academia and request direct tutoring from them. But there is no guarantee that an exciting thinker is a good teacher or effective guide. Moreover, private tutoring leaves you without an elite peer community.
Studying alone and joining a Facebook group:
You could certainly find and read all the books that you're interested in yourself, without any teacher, studying them on your own time and then joining online communities, for instance Facebook groups, where people are discussing them.
However, it can be hard to read some of these books without a guide. A good guide can save you time and make sure you are off on the right foot, even in your private studies. Moreover, general online communities can suffer from the quality of the participation. When there is no barrier to entry and no attempt to curate a great group, there is no guarantee that you will find like-minded peers and the possibility to develop personal and business relationships.
You can try - but it will cost you time, effort and money.
Alternatively, join our community, led by an established academic thinker with a spotless teaching record and an ability to foster quality conversations that are not limited by the ideological constraints of the mainstream institutions. Find and join your philosophically-minded friends and colleagues in a highly-focused, fun, demanding and rewarding environment.
With our option, you get more for your time, effort and money.
What to Expect
Here's what's going to happen when you work with us.
You'll be able to understand the arc of the history of political philosophy, from Plato to Nietzsche, in its general outline. You'll also be able to orient yourself more easily around post-Heideggerian political theory, not only left-Heideggerianism but the lesser known branch I call right-Heideggerianism, represented primarily by Alexander Dugin.
You'll start to develop an understanding of right-wing anti-liberal political philosophy, which we do not teach primarily to promote but because it is the part of spectrum of political philosophy with which contemporary Western academics are least familiar and which they as a rule teach in the most distorted and hostile fashion, if at all.
You'll be in a community where in addition to the standard courses we'll also discuss topical writings freely and intelligently, including The Ancient City by Numa Denis Fustel de Coulanges, the Machiavellians by Burnham, Aristotle's Teaching in the Politics by Thomas Pangle, and many other texts. In some cases, there are going to be courses developed for topical books. In other cases, there may be non-course private reading groups, seminars, discussions, and bootcamps that you can attend.
Ideally, in this community you can finally forget about ever not having something to discuss or someone to discuss it with. You will no longer be unfamiliar for too long with the books, authors and ideas that your circles are discussing.
Take pleasure in learning, exploring and analyzing new perspectives on politics and philosophy, together.
How it Works
The old way is a long and expensive university degree, doing it alone, or falling down the YouTube rabbit hole and trusting the algorithm. We save you time, money and frustration by putting you into a high-quality, communal program. Here's how that happens.
There are LIVE BOOTCAMPS for each course. This is where you get a concentrated deep dive and intensive general overview of the topic, as well as a chance to meet and to begin to form relationships with the other people in the group. If you don't have hours and hours to learn about the books that interest you, these bootcamps are the perfect way to ensure that you will have a good understanding of the thinker, book or idea in question, even if you do not additional study besides the event.
Saves a ton of time, gives you a strong foundation, introduces you to philosophically minded peers.
2 Hour Live Bootcamp. Value: $900+
Your enrolment includes access to PRE-RECORDED COURSE LECTURES or recordings of live course seminar sessions. Video lectures, with separate audio files and, in some cases, complete lecture notes, help you to go deeper into the issues, at your own pace. The lectures are taught at a high-level but do not require a background in philosophy to understand.
Video course lecture lengths vary. For example, the course on Martin Heidegger's Being and Time has 4 hours of video lectures. The course on Plato's Republic has over 10 hours of video lectures (but no lecture notes).
If after the bootcamp you have the time and interest to get into further details about the topic and to supplement your own reading of the primary texts with expert guidance, these lectures are the perfect complement for you.
University level instruction at a fraction of the cost, no wokeism.
Video Lectures. Length varies (up to 10hrs+!). Value: $500+
SIX-WEEKS LIVE GROUP SUPPORT, included in the standard package, allows you to raise questions directly to the instructors, to meet and interact with other course participants, and to listen and learn as topics are raised from across all courses. It's a way to see what other issues and conversations are happening in the other courses. You can pop in to ask a specific question and then leave, log on just to hear what other people are asking even if you have no questions of your own, or use this time however else you see fit and find helpful!
Listen in. Ask questions. Meet people.
Live Video Group Support - Q and A - Community Building. Value: $900+
The Value Proposition
At even the most cost-efficient institutions in the United States, the annual tuition for a philosophy degree can cost you tens of thousands of dollars. (Source).
With our program, you combine the benefits of high-level instruction with the convenience of online learning, for a fraction of the cost of the old way.
Value of individual components:
BOOTCAMP: $900+
VIDEO LECTURES: $500+
6 WEEKS LIVE VIDEO GROUP SUPPORT: $900+
TOTAL: $2300+ per course.
Instead of paying tens of thousands for an old school philosophy degree, spending a lot of time trying to do it alone, or paying individually for bootcamps, courses, and support, we are offering you access to our high-quality programs and community for a much better price.
Book a call today to discuss your specific needs (in case you want access to more than one course, or additional access to our non-course seminars and discussion groups as well).
If you only want video lectures, check out these courses.
Check your inbox to confirm your subscription