This bundle includes the 10 recordings of the Plato seminar sessions, one for each book of the Republic, plus six weeks live group support, which you can schedule directly through the coaching platform.
Bundle Contents
Showcase courses and coaching in your Bundle.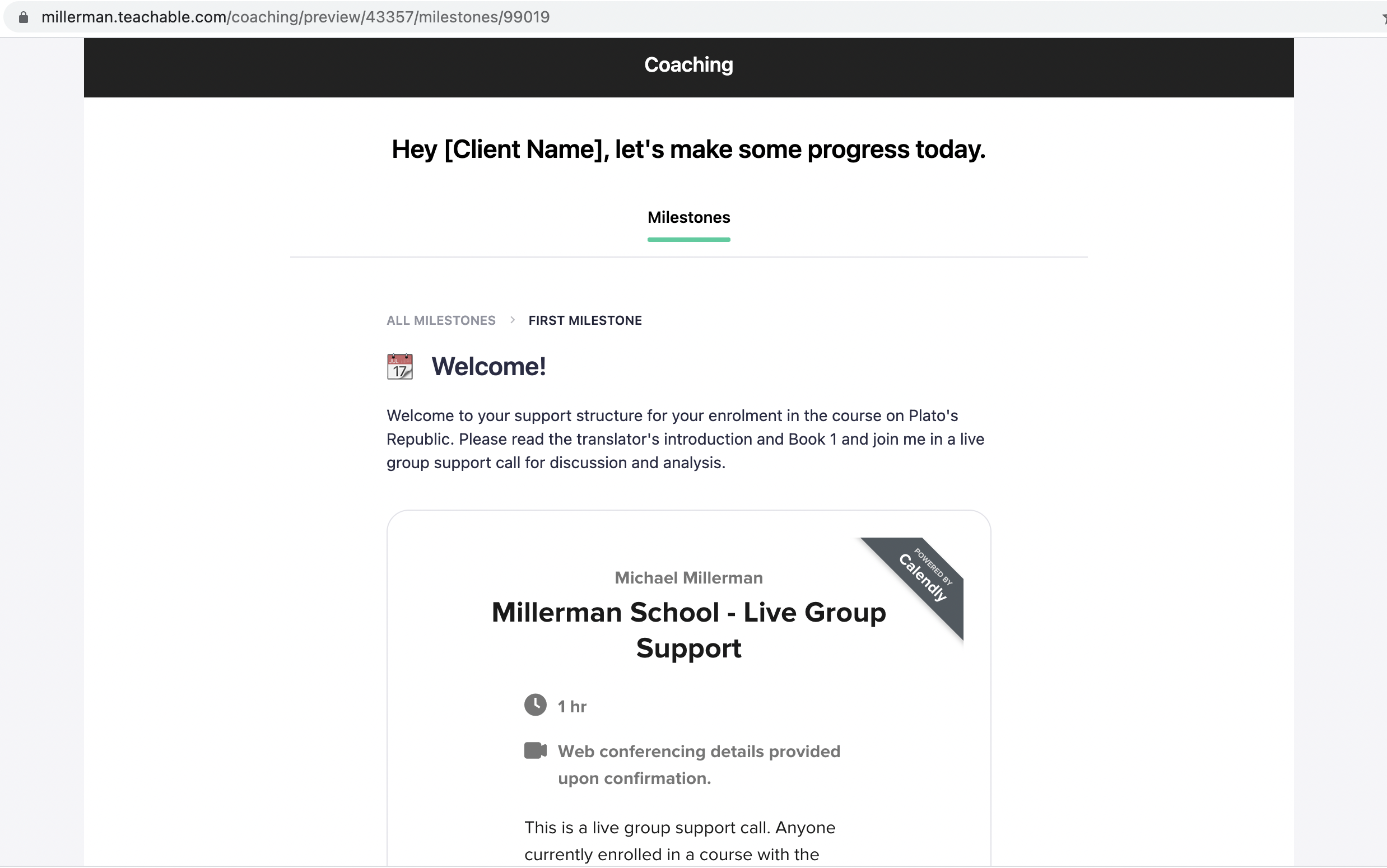 Your Coaching Portal
This is the coaching page. I'll post various "Milestones" there for you based on our conversations to help keep you on track - or we can use it however we want. It's a great way to keep all messages, files, texts, and other resources we might exchange as part of your support organized.
It's also where you'll sign up for the live group support calls.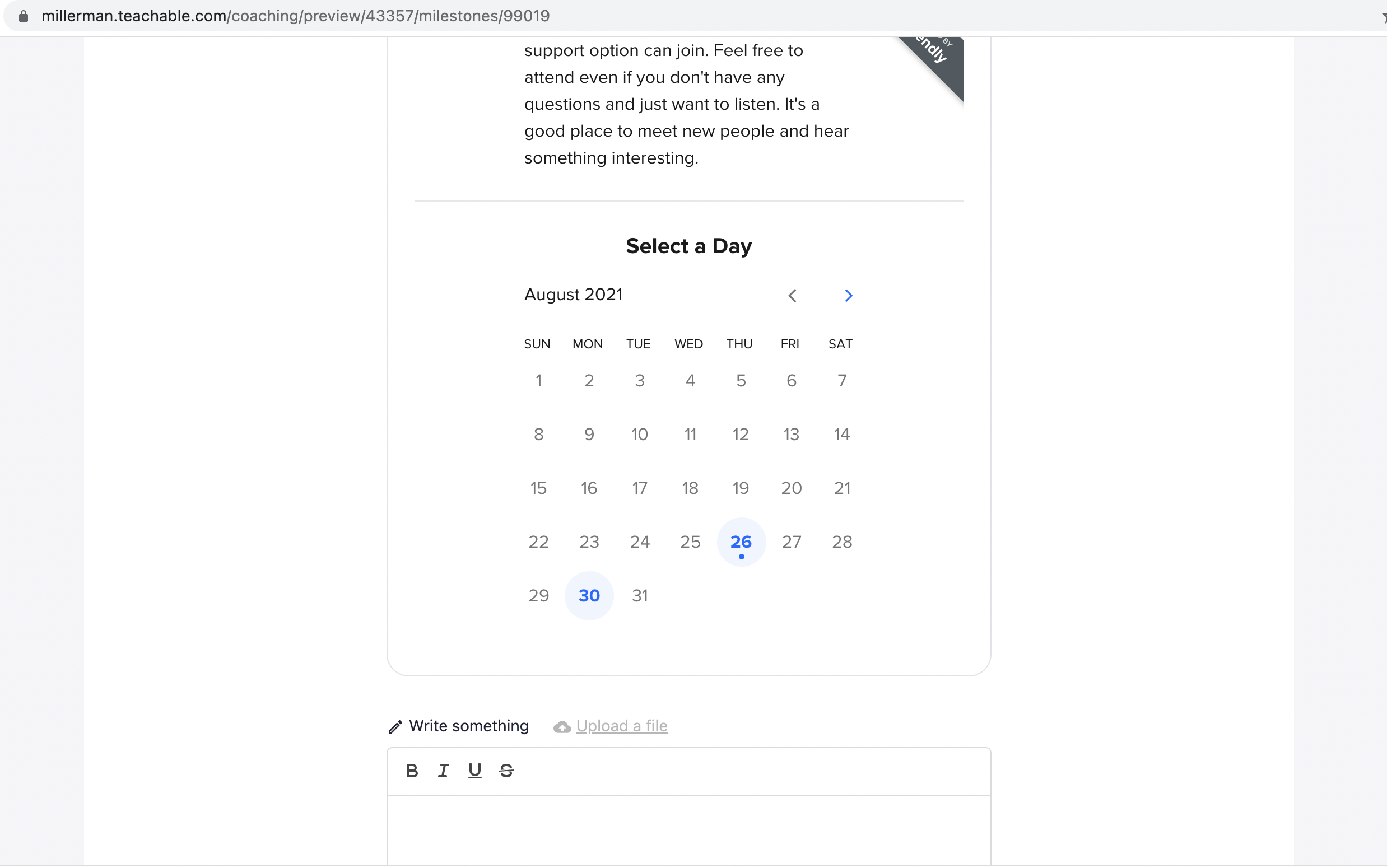 Booking your support calls
This is what it looks like on your coaching page when you go to sign up for a live support call. It's very easy to do. You'll see the available days and times through an embedded calendar.